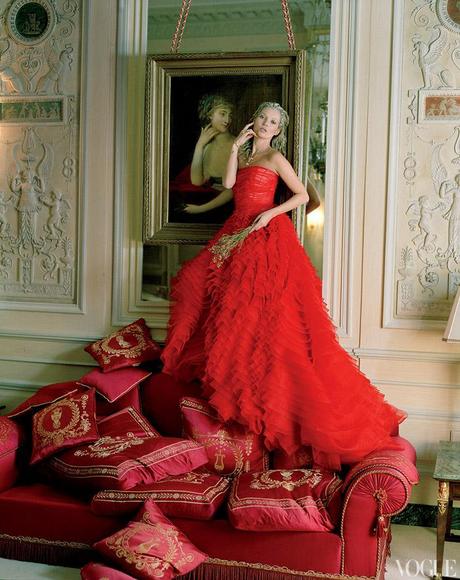 Kate Moss photographed by Tim Walker and styled by Grace Coddington for American Vogue, April 2012. Kate is wearing Christian Dior Haute Couture from the Spring 2012 collection. The images from the shoot which took place at London's The Ritz hotel have been doing the rounds on the internet. I found the image below a while before I saw the gown in all its glory in this beautiful image from Vogue.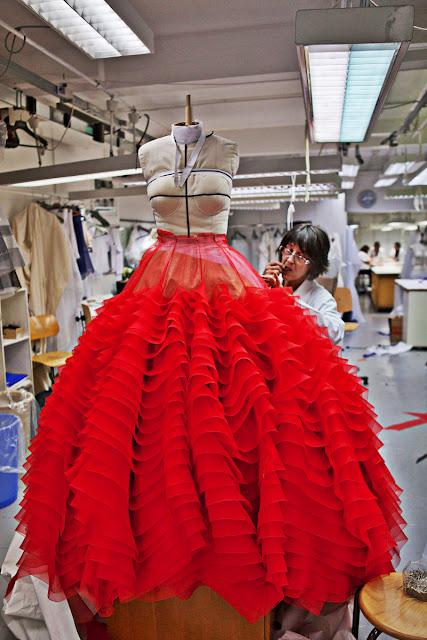 This is the gown as it is being lovingly hand-sewn by the talented artisans at the House of Dior.  
I would like to thank you for your patience this week, it has been a very trying time working out the issues with Blogger and why I couldn't publish anything. It has been stressful and unpleasant, to say the least. But, I am happy to advise that very, very soon, I like, I wish, I heart will be moving to a new home Yippeeee! There is still a few technical details to sort out, and all my work from the last 4 years will transfer across with me to my new self-hosted website, so you will always be able to browse the archives. So until then, 
Have a lovely weekend!
Heidi x