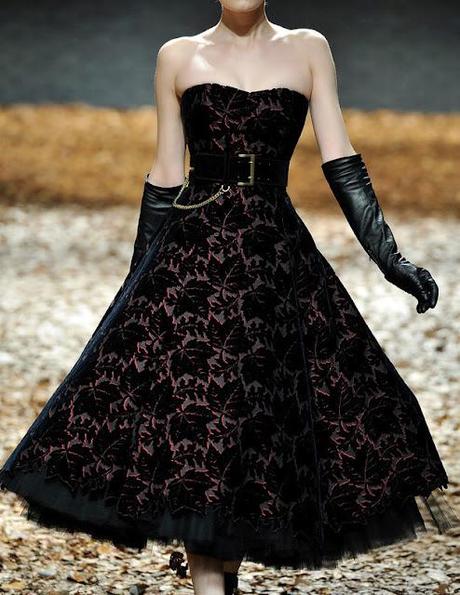 McQ Alexander McQueen, Fall 2012.
Sarah Burton continues to amaze with her collections since taking control of the Alexander McQueen line in 2010. Burton has certainly allowed for the McQueen's legacy to live on but it is clear that she is quite the creative genius herself. 
While reading this week's round of blogs regarding the Oscar fashions, I must make mention of Garance Dore's feelings on this year's red carpet
:"

I guess it just seems like most of the time, the Oscars are the antithesis of cool."

The more I reflect on the gowns of Oscar's past, the more I agree with her comment. It seems that by the time the Academy Awards come around, all the great dresses have already been given their turn on the dance floor, and what's left is, well, what's left.  Do you agree?  

Have a great weekend,Heidi

Image source: here.