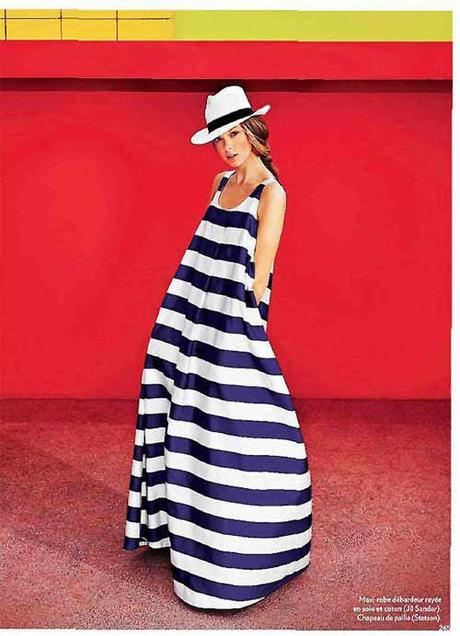 Jil Sander maxi dress and hat by Stetson as seen in Marie Claire France, June 2011. 
It's bright and sunny here and so I cannot possibly resist classic nautical stripes when the weather is this gorgeous! 
Ok, so if you're wondering, last weekend's photo shoot went very well! I did manage to relax a bit but my fabulously talented photographer Daniel Lewin was a consummate pro and put up with my constant fidgeting - thank you Dan, from the bottom of my heart! 
I am working on the new blog header this weekend and I have posted a few bits about the shoot on my Facebook page, so head over and check it.
The results of the shoot will be up here on the blog very soon!
Have a great weekend,
Heidi
Image Source: Marie Claire France - photographer unknown.