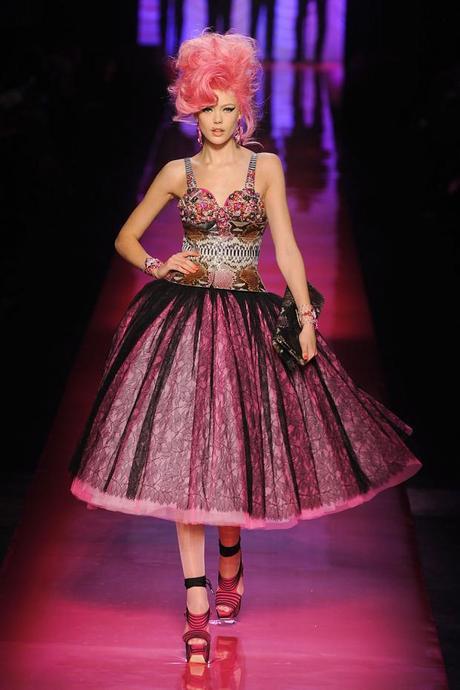 Jean Paul Gaultier Haute Couture, Spring 2012, modelled by Frida Gustavasson.
The Haute Couture shows are on in Paris right now and this playful pink frock went down the runway just 2 days ago.
Paris's enfant terrible of fashion, always celebrating pop culture and never afraid to push boundaries, Gaultier's collection was a tribute to the late Amy Winehouse. Lots of beehives, corsets, heavy eyeliner and hourglass shapes and her music was the soundtrack.
Every gown is so pretty, 
I really could have posted them all, so much colour, so much frivolity! 


Check out my Facebook page for more images from the collection and short video of the runway show. So if you haven't already "Liked" me, please click on the link and check out the rest of Jean-Paul's gorgeous and glam couture collection - you won't regret it!




Have a great weekend.

Heidi




Source: Reuters.com