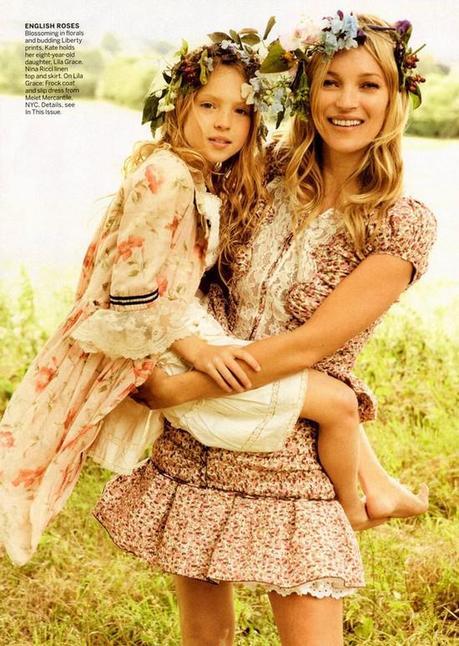 Lovely Kate Moss and her even lovelier daughter Lila Grace, photographed by Mario Testino for the special wedding issue of Vogue featuring Kate on the cover and pictures of her big day with hubby Jamie Hince.  
Kate wears Nina Ricci linen top and skirt and Lila wears a frock coat and slip dress from cool New York vintage haven Melet Mercantile.
I thought I would post a picture of a mother and daughter today because it is the last day of summer holidays here and so it's back to school for my girls on Monday.  I am quite sad abut it too, which is to say, 
normally I am full of excitement to have my freedom back for 6 hours a day, 5 days a week.  But not this time. This time I am truly going to miss my girls.  
I hope you have a great weekend, I'm going to spend it hanging out with my girls!
Heidi
Image source: fashion69.com