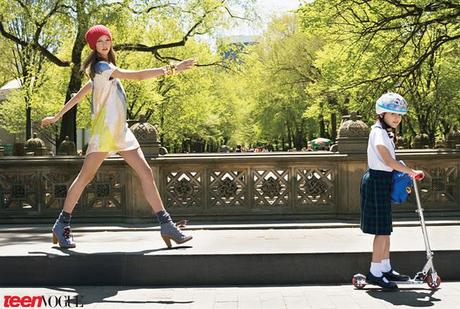 Karlie Kloss wears a French Connection dress, Steven Alan hat, Marc Jacobs gold block bracelet and Marc by Marc Jacobs boots.
Photographed in New York's Central Park by Arthur Elgort for Teen Vogue August, 2007.  This was Karlie's first Teen Vogue shoot.
A simple shift with those boots and the cutest of red beanies, don't you just love it! 
Have a great weekend.
Heidi
Source: here.