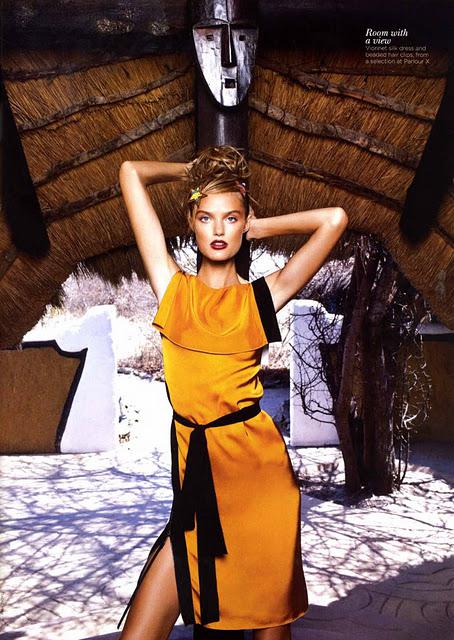 Vionnet silk dress modelled by Katie Fogerty and photographed by Max Doyle for Australian Vogue, December 2011.
Australian Vogue went all out with their African theme for their December 2011 issue, their best issue in my eyes in a long time.  Edited to perfection, I couldn't put it down, even their choice of advertising seemed geared to a tribal theme.  Max Doyle's photographs for the two editorials shot in Botswana  were perfection.  Beautiful, colourful, elegant, timeless and Naomi Smith's styling was on the mark, it must have been so much fun editing such gorgeous dresses for each shot.  I found it difficult to choose which dress to put here on today's Frock Friday and so you may very well see others from the issue further down the track.  
Have a great weekend and Happy New Year!
Heidi
Source: Vogue Australia December 2011