I love a cute scarf.  And what's even more, I love a cute scarf on a my little girl.   She's a mini me and loves to accessorize and to put her outfit together. So when I had our family photo shoot last month, I thought I'd whip up her own little accessory. A polkadot scarf.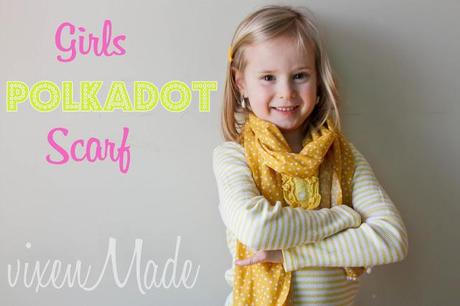 Here's how I made it. I had some yellow polkadot fabric I found on clearance that I've been itching to use.  And since I knew our color scheme for our family shoot included yellow, it was perfect for my project!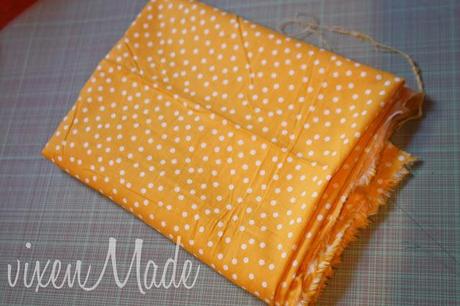 Not the most ideal fabric for a lightweight scarf, it was a cotton blend, so it was a little stiff.  I washed it with vinegar to soften it up and it worked much better.  First off, I needed a piece that measured 11.5 x 60 inches.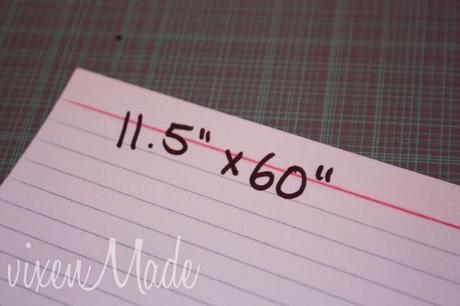 My fabric wasn't that long, so I had to cut two pieces and sew them together.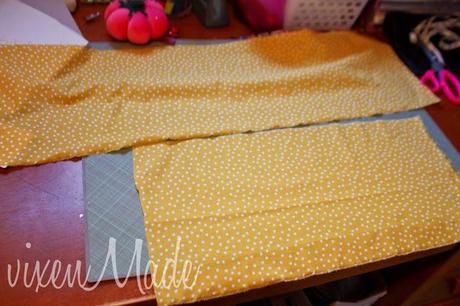 I didn't want icky seams, so after I sewed them together, like this, right sides in.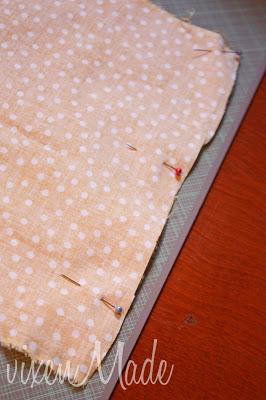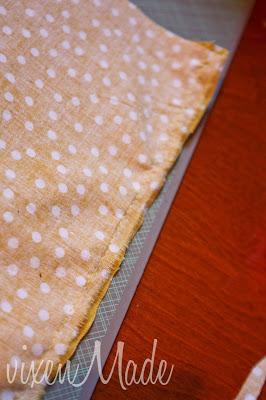 Then, I folded the raw edge under and pressed with an iron.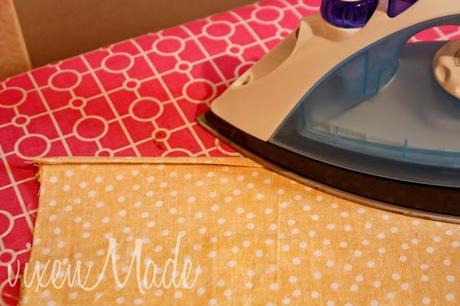 Then lay the pieces out flat and press again.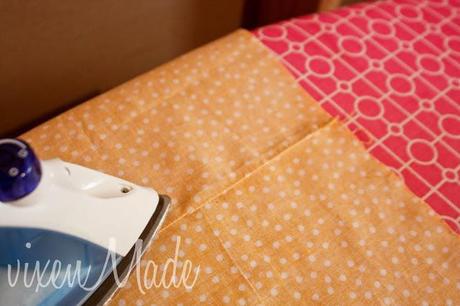 Pin flat and sew along the folded edge.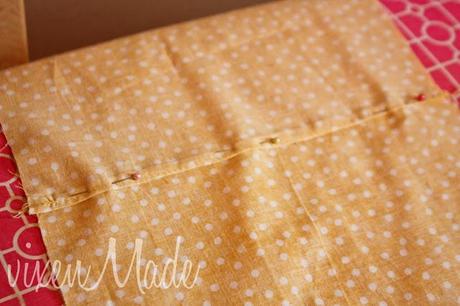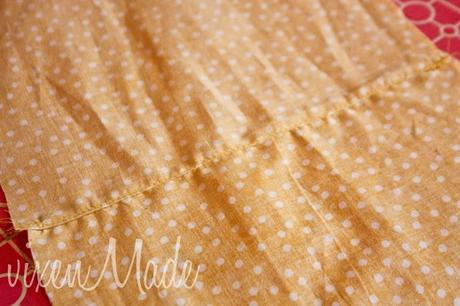 Now that the edge is flat and clean, move onto the other edges.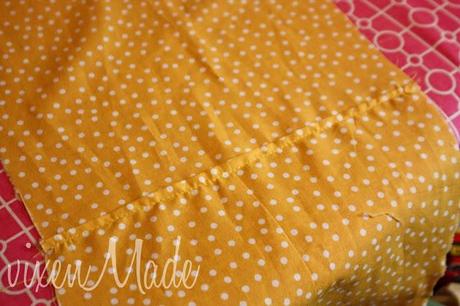 Roll or fold under a skinny hem, press and pin.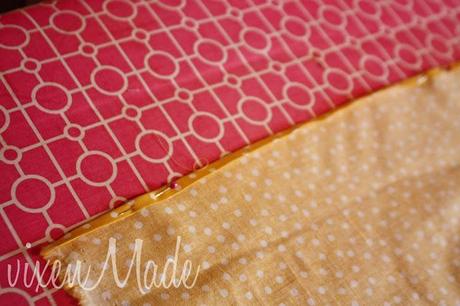 Do this to both long ends of your scarf and sew.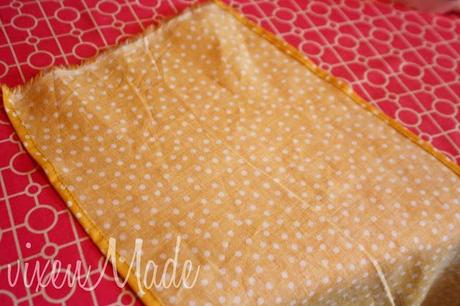 Next, do the short ends.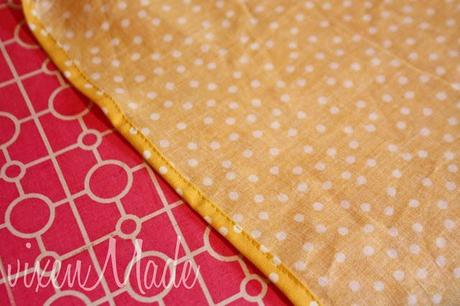 All your edges should now be finished.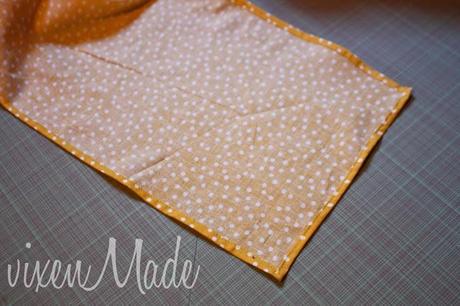 Get some pom pom trim and pin along those short ends.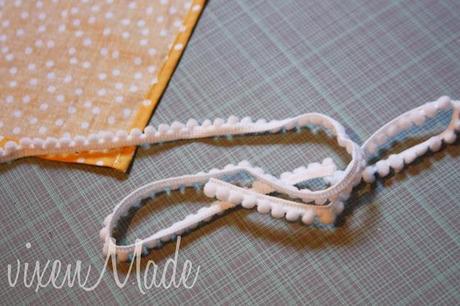 Sew them on and you're finished!!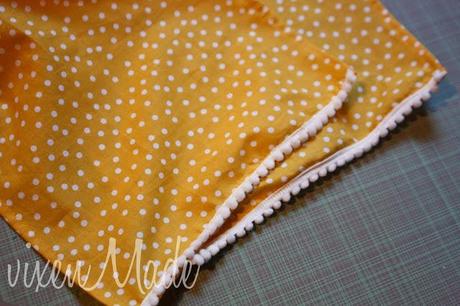 I gave the scarf another quick wash to get rid of the straightness of the edges.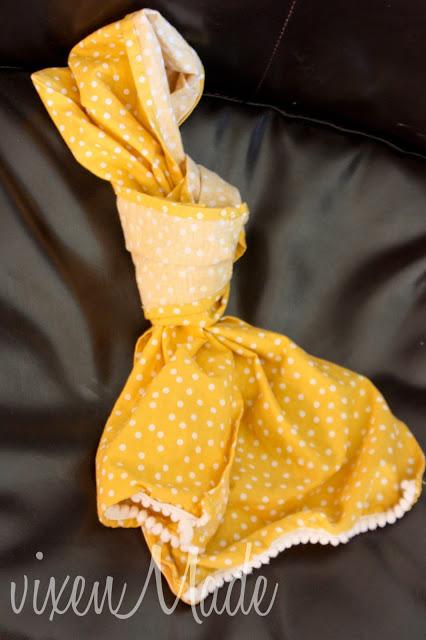 The result:  a super cute new scarf for my little fashionista!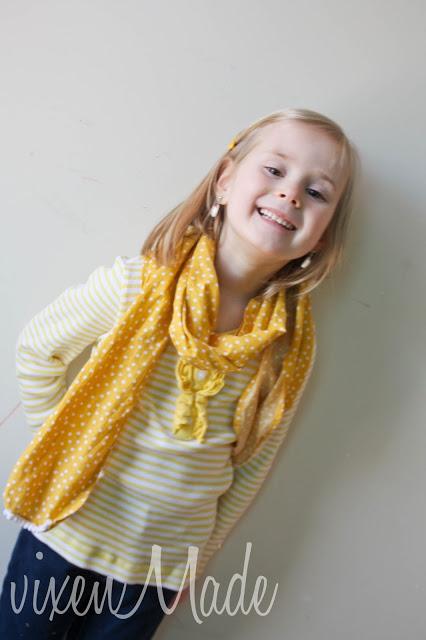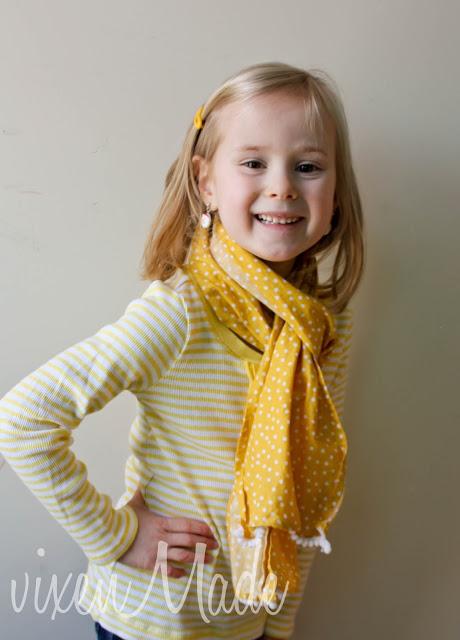 Here's her wearing the scarf in our family shots.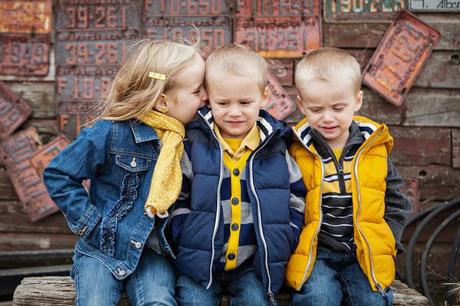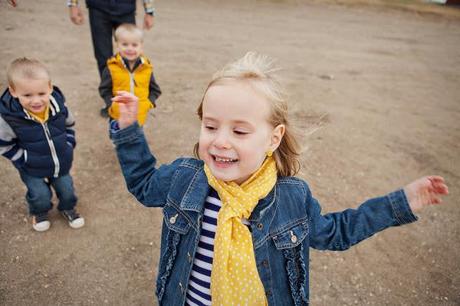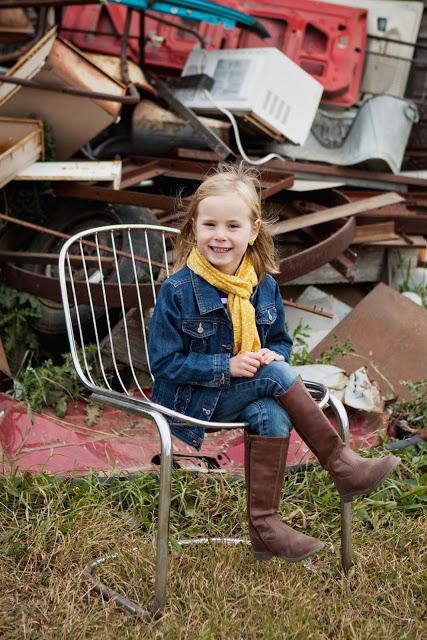 Have a terrific Tuesday!