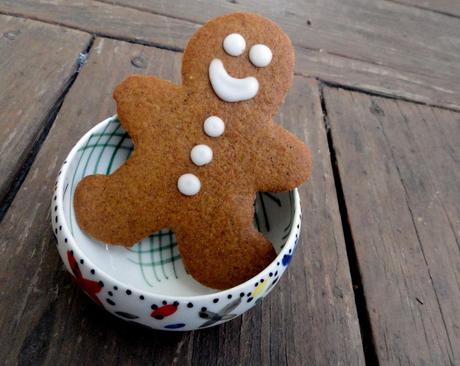 You're  done with your Christmas shopping.
Right?
You've wrapped all your gifts.
Correct?
You've planned your menu down to the last drop of cranberry champagne.
Right?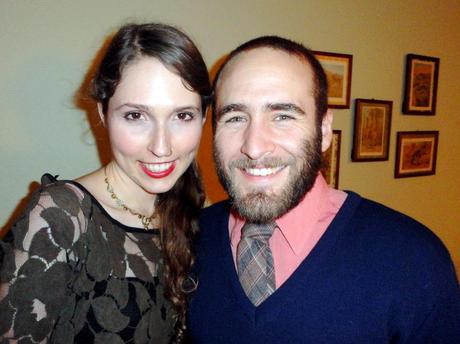 Of course not. I'm sure many of you are like me...who spent yesterday braving cold and crowds to pick up those last gifts.
Waking this morning, I still found my piece of notebook paper with more items circled than crossed off.
But you know what I'm doing today?
I'm baking. Baking bagels, poaching salmon and tidying the house up for a Christmas brunch.
Because as much as the holidays may seem like shopping, they are ultimately about friends and family, about small and large gatherings, and about sharing what you have with those you love.
These moist and spicy gingerbread cookies are an excellent excuse to avoid the mall today. Package them up and give to friends...they'd much rather have a freshly cookie, I promise.
These cookies are different than the traditional crunchy gingerbread men; instead they are super soft, melt-in-your-mouth good. I made two batches of these cookies last week, and I'm tempted to make a third this afternoon.
The dough can be difficult to work with...if you don't flour your counter well. But be patient, roll out your dough a few times, patch together those cracks and start cutting.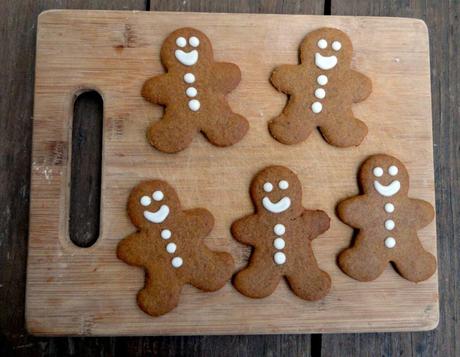 Soft Gingerbread Men
2 1/4 cups all-purpose flour
2 teaspoons ground ginger
1 teaspoon baking soda
1 teaspoon cinnamon
1/4 teaspoon ground cloves
1 teaspoon baking soda
1/4 teaspoon salt
3/4 cups butter, softened
1 cup white sugar
1 egg
1 tablespoon water
1/4 cup molasses
1. Sift together you flour, spices, baking soda and salt.
2. In a large bowl, cream together the butter and sugar, until light and fluffy, about 2-3 minutes. Beat in the egg, then stir in the water and molasses. Mix until smooth. Gradually add the dry ingredients into the molasses mixture. Stir until combined and then allow to chill in refrigerator for at least 30 minutes and up to 2 days.
3. Remove dough from refrigerator (allow 15 minutes of warming time if the dough has been chilling for more than 30 minutes).  Preheat your oven to 350 degrees Fahrenheit and line two cookie sheets with parchment paper.
4. On a lightly floured surface, roll out dough with a rolling pin. You may have to do this a few times before you get an evenly, un-cracked piece of dough. Don't give up! Using a metal cookie cutter, cut out desired shapes and place on parchment-lined cookie sheets.  Bake for 8-10 minutes in the preheated oven. Allow cookies to cool for 5 minutes before removing to a wire rack to cool completely.
Always,
Monet
Anecdotes and Apple Cores