At the weekend,  I traveled up to Aberdeen to go on a gin tasting session with my sister, Ali, and a few others.
We had a table booked at Moon Fish Cafe first for lunch, which was lovely. Beautiful food at really decent prices. There was a good atmosphere and we relaxed with a few glasses of wine after a manic drive up the road (I arrived just in time!).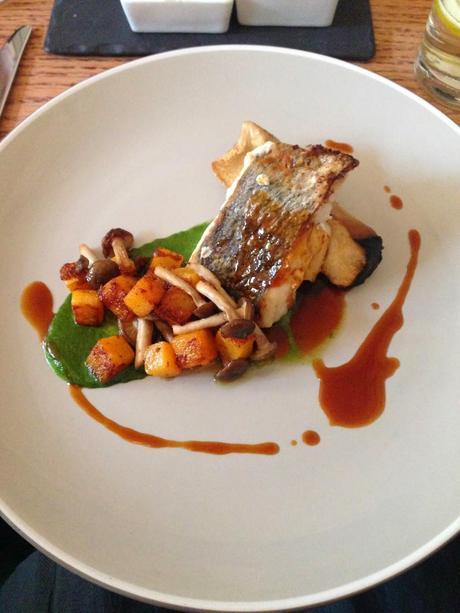 Hake :-)
Short walk through the graveyard (!) and we arrived at The Tippling House.
The gin tasting sessions are run during the day at 2pm, which means that your party have exclusive use of the venue as the bar doesn't open to the public until 4pm.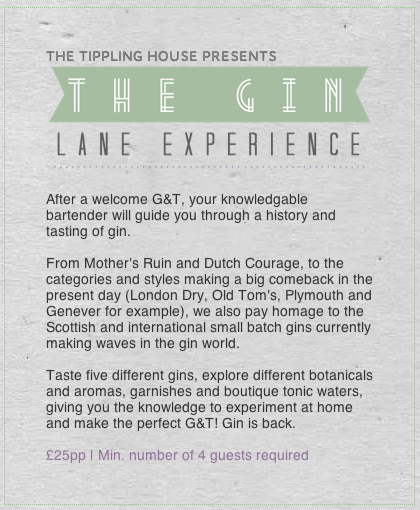 The Tippling House - The Gin Lane Experience
For £25 a head, I think the afternoon of a tutored gin tasting was great value for money. We all thoroughly enjoyed ourselves. 
We were welcomed by Gomez who was an excellent host. We chatted amongst ourselves and soaked up the atmosphere (a great venue, although I miss the chair from the window which is no more!) whilst Gomez prepared us our welcome G&T.
Ali & I attempted a bit of vlogging, but failed miserably. We need more practice!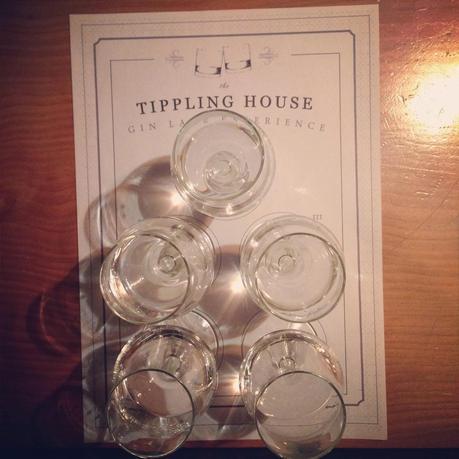 On our arrival, we had 5 straight shots of gin in front of us! Eek!!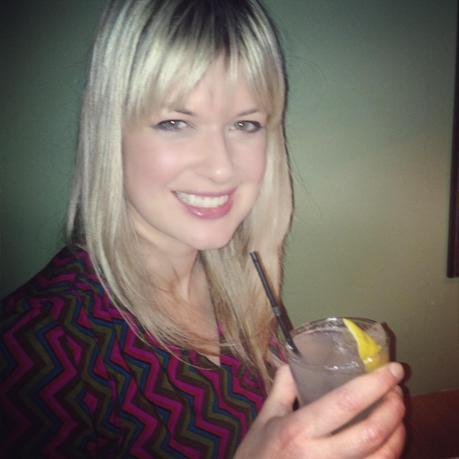 Enjoying a wee Tom Collins cocktail.
We tried each of the gins straight (eugh! but it was a sure way to distinguish between the different types of gin), and then we were given three very different tonic waters to try. 
"I'm all about the tonic" Ali
First up was Bols Genever. This is a Dutch gin made with rye, corn and wheat. It's got a definite malt flavor and doesn't taste of gin. It was very potent and reminded me & Ali of tequila. I gave this a 0 out of 5 for it's rating... not a hit with Glasgow Mummy! Apparently it's good in the cocktail, Death in the Gulf Stream. Genever is where the phrase 'Dutch courage' comes from!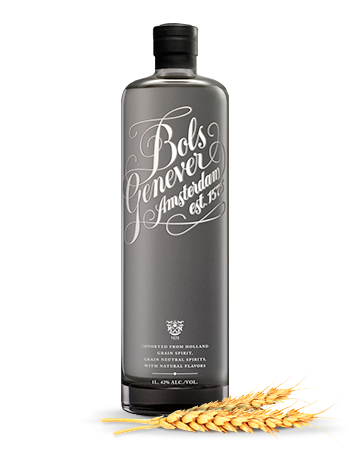 Bols Genever
The next gin we tried was Haymans Old Tom Gin. It's a sweeter gin and was more pleasant that the Genever. The name Old Tom Gin came from ye olde England... there were apparently wooden cats outside some pubs and if you put a penny in it's mouth a shot of gin would come out a straw that the cat was holding. It's the key ingredient in the classic cocktail, Tom Collins. I gave this one a 3 out of 5.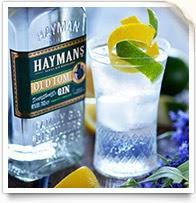 Haymans Old Tom & Elderflower Tonic
The Scottish gin, Caorunn was next on the list. The botanicals in this gin are coul blush apple, dandelion, heather, bog myrtle and rowan berry. Very much a Scottish theme going on. This gin is best served with red apple slices, such as Gala. I found the gin to be foul straight but it was delightful with apple and tonic. I gave it a 2 out of 5. (Note: this was the rating I jotted down for the straight gin, not with tonic.)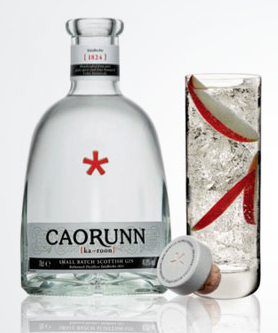 Serve with red apple slices - yum!
Fourth up was Plymouth Gin. This is a style in itself and needs to be made within the Plymouth city walls. I personally thought the bottle looked cheap (sorry!) and came across as an old fashioned brand - which technically it is given that it began in 1793!! Out of all the gins, this one is typically named in cocktail books. I gave this one a 2 out of 5.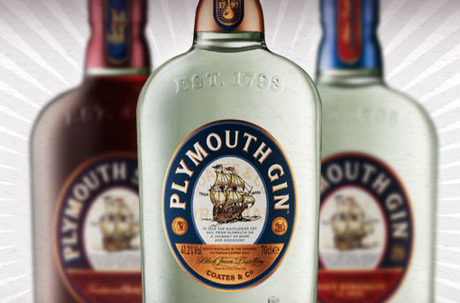 Plymouth Gin
The final gin we sampled was Darnley's View Spiced Gin, another Scottish gin. 
"I can almost smell the cardomen" Ali
"The cardigan?? From the jumper berry??" (lol!!)
(there isn't even any cardomen in this gin... it's cumin, coriander, cloves and cinnamon amongst others!)
This spiced gin was pretty pungent. I've not even rated it on my scoring system as I think by this point as I was perhaps a tad tipsy!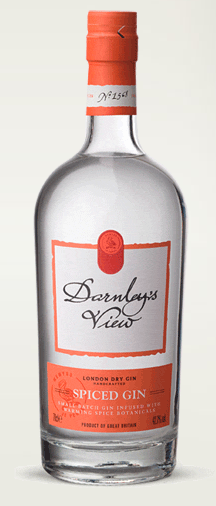 Darnley's View Spiced Gin
The tonics we tested were Schweppes, Fever Tree and Fentimans.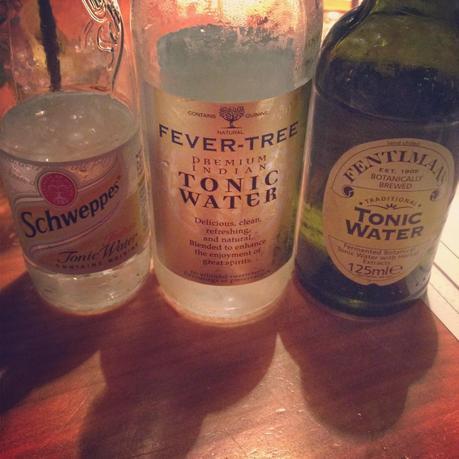 The line up
The Fentimans tonic water had the most unique taste, and this comes from the lemongrass extract. There is also a Fentimans Light Tonic Water (for those like me that are, or at least are trying to, watching the calories). The Schweppes and Fever Tree were less citrus in their taste, and they also have lower calorie options. I think the Fever Tree would probably be my favorite of the three. There's a Mediterranean Fever-Tree Tonic Water that I'm keen to try...which has lemon oils from Sicily as well as thyme, geranium, rosemary and mandarin. Sounds interesting.
Anyway, Gomez was full of chat and was really entertaining. We were given loads of tips, such as the best site for buying gin online (thewhiskyexchange.com), the best gin:tonic ratio is 1:4 and were told plenty other stories about Mother's Ruin, gin tears and Gin Lane versus Beer Street.
We also had one of the sharing platters between us, and the food was really nice. Will definitely be visiting next time I'm up.
I'd highly recommend the gin tasting - something different to do with your weekend.
Afterwards we headed back to Ali's for a Katzu Curry and we had tickets for the Breakneck Comedy Club at The Blue Lamp. Harriet Dyer was headlining, and she was insane. It was all very amusing!
All in all it was a great Saturday!!
WebRepcurrentVotenoRatingnoWeight