Join us every other Sunday as we treat you to a handful of the best and worst movies, characters, scenes, lines and or other significant cinematic moments. At least in our opinion.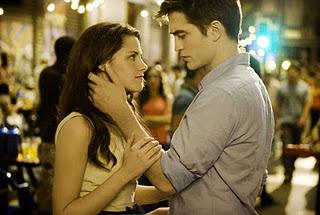 Photo: allmoviephoto.com


Whether you're a Twi-hard or not, I'm sure you know that there's a new vampire romance taking a bite out of the box office this weekend. In honor of the release of that fangirl magnet of a series, let's take a look back at some of the least sucky creature of the night film couples in recent times.
The Filles' Top 5 FANGTASTIC VAMPIRE ROMANCES.
5) MICHAEL AND STAR (The Lost Boys)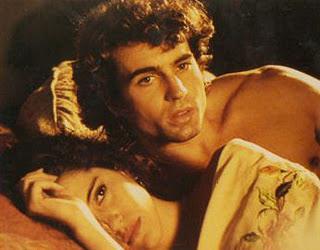 This duo gets mad props for two reasons: they have sex in a vamp grotto and one of them has a hanging '80s dude earring. Regardless of the campy, naked saxophonist backdrop (you know what I'm talking about if you've seen the movie), you know the first time they lock eyes, across a sweaty, pier-side rave, that they'll be together forever. Just not to what extent ...
4) LESTAT AND ARMAND (Interview with the Vampire)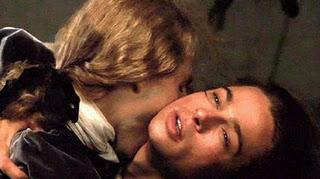 Considering this is based on a book written by vampire romance queen Anne Rice, it's kind of a given. There's always been a lot of mentions of the on-screen kiss between a super young Kirsten Dunst (Claudia) and an adult Brad Pitt (Armand), but what they really should be talking about is the extremely homoerotic relationship between Tom Cruise (Lestat) and Brad Pitt. They don't have any on-screen sex, but there's a whole lot of necking, longing stares and declarations of eternal love.
3) SELENE AND MICHAEL (Underworld)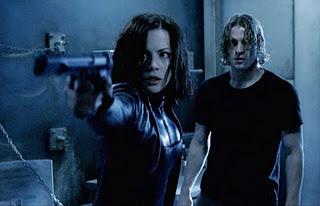 What do you get when you pair a drop dead (literally, she's a vamp) gorgeous bounty hunter Kate Beckinsale and a sexy, stringy-haired half-lycan, half-vamp version of Scott Speedman? A bloody badass on-screen couple, worthy of three movies of creature-on-creature action.
2) DRACULA AND MINA (Bram Stoker's Dracula)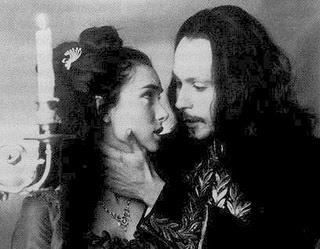 Dracula has always been known for having his way with the ladies. But this 1992 film adaptation of Bram Stoker's novel about the long-living undead icon, takes his obsession to a much more human level, focusing on his romantic life with fiance Mina. Winona Ryder and Gary Oldman have blood-rushing chemistry in their many sexy scenes together, making you forget that Keanu Reeves also has a major role.
1) ELI AND OSKAR (Let the Right One In)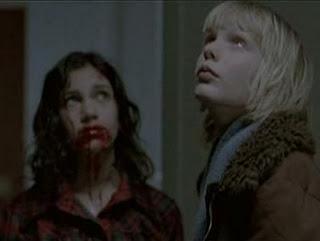 This Swedish film, which was remade for American audiences as Let Me In last year, is both the most disturbing and beautiful romance in vampire cinema. When 12-year-old bully magnet Oskar meets his neighbour, Eli, he assumes she is around the same age as him. But as he gets to know her and the man he thinks is her father, he learns the much, much darker truth, which is drenched in the blood of his tormentors and results in some really inappropriate bedtime stories. Instead of getting scared off, he falls deeper in love. And so do we, with the truly one-of-a-kind film.