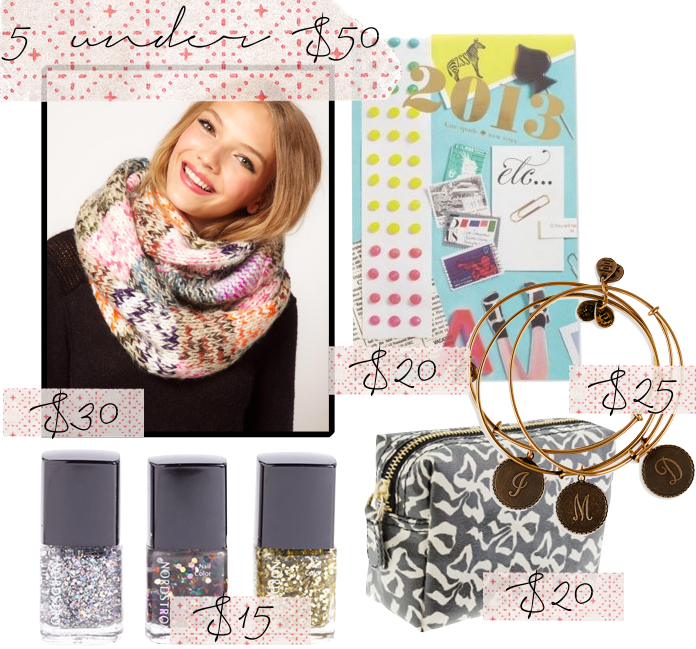 Snood//Calendar//Bracelets//Bag//Nail Polish//
My friends and I usually (not quite sure about this year) do a secret santa gift exchange, all drawing someone out of a hat. And because we are 5 college seniors on a budget we have put a $50 limit on the gift. I started to create this and it really became 5 under $30, look at me always under the budget!  ML and many more of my friends wear these bracelets everyday and I love them, they are from recycled metal and come in an array of stamps (?)....letters, sororities, symbols!  If my friends are reading this and we end up doing an exchange this year, I really love that JCrew bow bag, and who doesn't need endless amounts of makeup bags!?  But on the other hand I kinda hope we don't do it because I just gave away a lot of my ideas! ops! 
How do you are your friends do gifts?