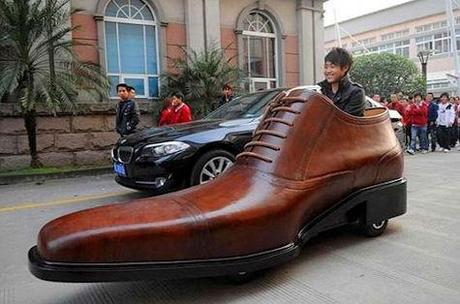 Footwear manufacturer Kang Shoe from China has made an electric car out of a giant shoe. It can carry two people up to 250 miles at speeds of up to 20mph on a single charge of the battery underneath the driver's seat.
A company spokesman said it took six months to design and build the car at a cost of around $6,485. The company demonstrated the vehicle outside its headquarters in Wenzhou in eastern China's Zhejiang Province. Company president Wang Zhengtao says the
Giant Shoe Car
is designed as a promotional tool and he plans to make 40 for stores around the country.
(via J-Walk Blog)
The Presurfer