With your more well-known beans, I don't have too much trouble figuring out what to do.  Black beans make a great soup or salad base, white beans and pretty much anything go well together, and red beans just require a bit of spice.  And garbanzos, well, I could almost eat them every day.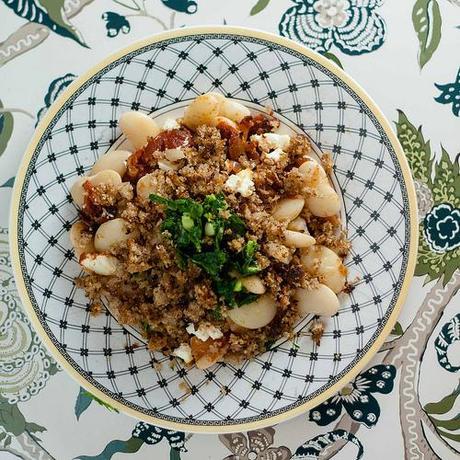 But my nose certainly crinkled a bit to get giant lima beans as part of my Rancho Gordo bean subscription.  The mealy sallow green crescents I remember eating from time to time as a child were not inspiring, with the fact that they were dried only being a new wrinkle.  What to do but turn to google.?
I'm happy to report that the same things that work so well for other beans do the trick here too.  Like all the herbs I grow in my backyard (and in contrast to all the vegetables and berries, which if they grow at all are eaten by squirrels and rabbits), my pot of oregano is lush and fragrant.  Its flavor in this pesto is as vivid as the color suggests, and is the indispensable flavor that brings this dish together.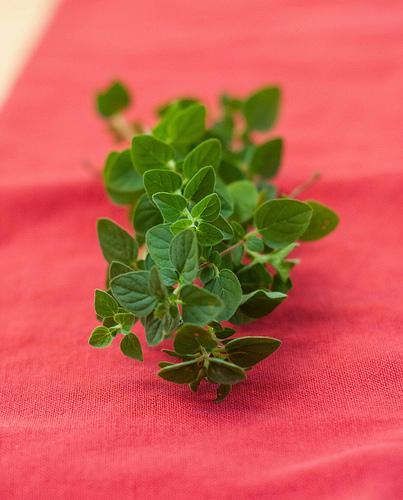 While this recipe unfortunately proceeds in many stages–cooking the beans, simmering down the tomato sauce, baking the whole thing together in the oven and topping with pesto and fried bread crumbs–it actually requires very little active work.  I cooked the beans and tomatoes one evening, then assembled the casserole the next day when I got home from work and immediately popped it in the oven to be ready for dinner a little while later.  A few minutes pounding on my mortar and pestle is always a therapeutic end to a workday, though you can use a food processor to make the pesto as well.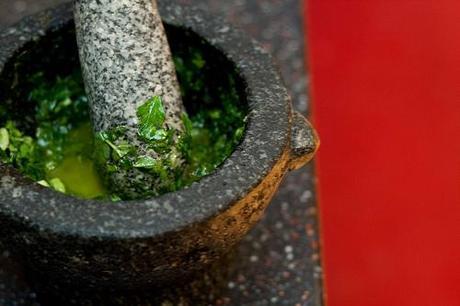 And it probably goes without saying that this treatment would work nicely with any bean you happen to have on hand, but it's nice to have something up my sleeve for when the next bag of gigantes shows up in my mailbox.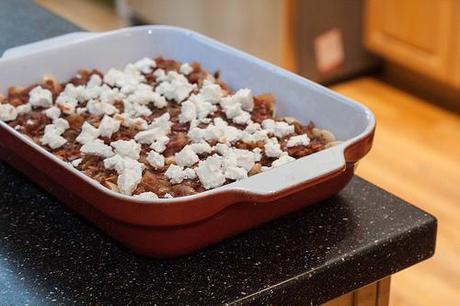 Giant Lima Beans with Tomatoes and Oregano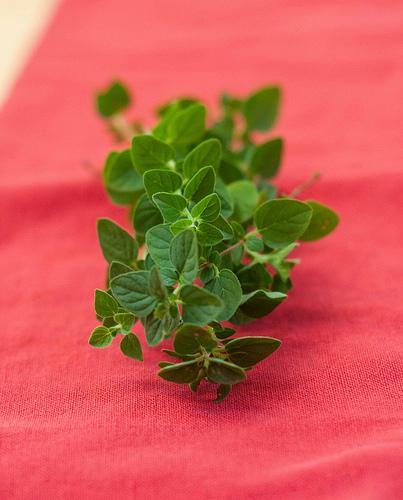 Print
Author:
adapted from Food and Wine
Ingredients Lima Beans
3 cups (one pound) dried giant lima beans or gigantes, rinsed and picked over, then soaked for 4 hours or overnight and drained
Kosher salt
5 tablespoons extra-virgin olive oil
1 medium onion, finely diced
1 garlic clove, minced
One 14 or 16-ounce can chopped tomatoes
2 tablespoons chopped fresh oregano
1 cup coarsely crumbled feta cheese (6½ ounces), for sprinkling
2 cups coarse fresh bread crumbs
Pesto
¼ cup plus 2 tablespoons extra-virgin olive oil
2 tablespoons chopped oregano
2 tablespoons chopped parsley
1 small garlic clove, minced
Kosher salt
Instructions
In a large saucepan, cover the lima beans with 2 inches of water and bring to a boil. Simmer over low heat, stirring occasionally, until the limas are just tender but still al dente, about 2½ hours; add water as needed to keep the limas covered by 2 inches. Season the limas with salt and let stand at room temperature for 5 minutes. Drain the limas, and if desired, reserve 1½ cups of the cooking liquid for use in the tomato sauce.
In a medium saucepan, heat 3 tablespoons of the olive oil. Add the onion and garlic and cook over moderately low heat until softened, about 8 minutes. Add the tomatoes, oregano and the reserved bean cooking liquid (or 1½ cups water) and simmer over low heat, stirring occasionally, until the sauce has reduced to 1½ cups, about 1 hour. Season the tomato sauce with salt.
In a mini food processor or with a mortar and pestle, combine the olive oil with the oregano, parsley and garlic and pulse to a coarse puree. Season the oregano pesto with salt. Press plastic wrap against the surface to help prevent browning while you store.
Preheat the oven to 425°. Spread the limas to cover the base of a 9-by-13-inch baking dish, and spread the tomato sauce on top (or mix together before putting in the dish). Sprinkle the feta on top. Bake in the upper third of the oven for about 40 minutes, until the beans are bubbling and the cheese is browned. Remove the baking dish from the oven and let stand for 10 minutes.
Meanwhile, in a large skillet, heat the remaining 2 tablespoons of olive oil. Add the bread crumbs and cook over moderately high heat, stirring, until toasted, about 3 minutes. Season with salt.
Top the beans with the bread crumbs, dollop with the oregano pesto and serve.
Notes The cooked limas, tomato sauce and pesto can be refrigerated separately overnight. Bring to room temperature before proceeding. While the original recipe suggested using some of the bean cooking liquid in making the tomato sauce, I used water instead as I was cooking both the beans and sauce simultaneously. To my mind, there was no significant flavor loss. 3.2.1682