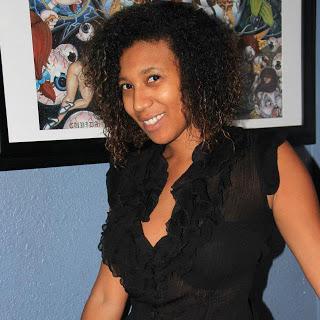 You may have heard of Madd Illz, Fish Scales from Nappy Roots, Marcus Jae, or Ya Za, but they have

one name in

common

and it is a privilege to have this person in my circle. I have been networking with professionals in the Public Relations field and to be

terribly

straightforward

, it can be overbearing. I have been learning so much over the

past few weeks

, I have my trusty jotter with notes galore. But

this one young

lady

that intrigued me because she was in the exact position I am currently in two years ago.
Her name is Aris Blossom, CEO and Cofounder of Rising Phoenix Entertainment Group, an artist management and Consulting company and Co host of  HeartbeatRadi0, an online radio show.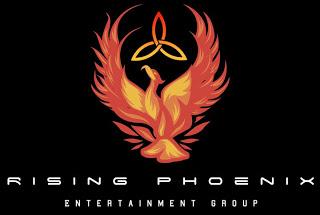 Though Public Relations may not be her career choice; she acknowledges that it is an integral

part

of the growth of an artist. She has had her fair share of PR

responsibilities

when she was elected PR

for

Black Student Union at Full Sail University, and this was the turning point of her life.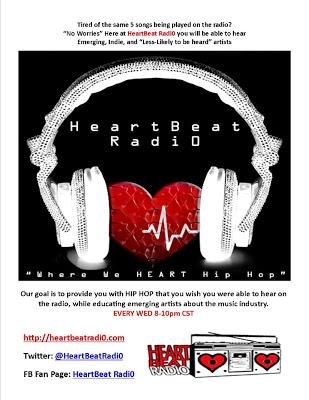 Fish Scales from southern Hip Hop group Nappy Roots approached her and former partner concerning managing

his

solo career, this was a great business juncture that she could never pass

up

. Materializing the passion for music and the entertainment into an actual

career

can be very electrifying ask her. She will say how Rising Phoenix went

from

one client to six in just a couple years, this does not include the other

artists

and companies that she consults for.
       With any career there are Perquisites and disadvantages that come with the job.  Travelling around the country, connecting and networking with new people everyday are the highlights of her job, while the lack of sleep is the sole limitation. But she comprehended the lifestyle prior to choosing Entertainment business as a career path. No matter how cantankerous or fatigued you are, as an artist manager, you must always be amicable and always keep your artists' interest in mind, they are the main focus of the business and every effort you make is for them.
         At

this

point in her life, she wouldn't want to be anyone else except herself, but

in

the next 10 years she would like to have business relationships with Daymond John, Founder of Fubu , Clive Davis or anyone major that can propel her career

further

While many would deem Aris

an

efficacious businesswoman who has many developments and projects under her

name

, she said, "Success is a state of mind.

but

I have accomplished a lot."
In my next post, I will focus on Aris' days at Full Sail University, and what she really thinks of

Public

Relations


Here are some links to contact Miss Aris Blossom:


Twitter : @Complexlisimple


Facebook : https://www.facebook.com/RisingPhoenixEG