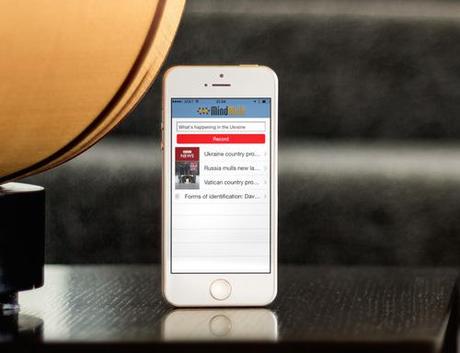 We're excited to give voice to the next sample app in our collection: MindMeld Voice for iOS! This sample app is a great way to learn how speech to text services are integrated into our API, which enables you to capture your users' speech, understand it, and deliver meaningful search results. Begin by playing around with the sample code below:
App: MindMeld Voice

Platform: iOS 

Sample code: Download here
Once you open the app, you'll discover how the Nuance iOS SDK can convert your users' spoken language into text, making it easy to search and discover your content. The MindMeld Voice sample app brings you one step closer to creating more natural experiences through voice. 
Click here for a video overview on how to voice-enable your apps and websites with MindMeld.