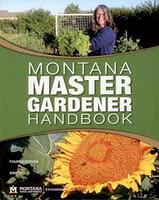 A GYO (Grow Your Own) habit can be good for the budget, good for the body, and good for the soul! Never been much of a gardener before? No worries! Green thumbs are not a necessity and savvy growing advice is as close as your computer or local garden guru.

Find a personal go-to GYO expert.
Ask the neighbor who always has beautiful veggies; most gardeners love to help newbies. Check with your Extension office about their Master Gardener program. These community volunteers are trained to provide exactly the kind of assistance you need. Get friendly with the folks at a nearby garden center or greenhouse. They understand local conditions and are usually more than happy to offer plenty of free instruction along with your purchase of vegetable seeds and plants.
Pick the right site.
Three critical elements are necessary to start a successful vegetable garden: (1) Sunlight, at least 6 hours a day throughout the growing season; (2) Water, the closer to a faucet or hose the better; and (3) Soil, something between rock-hard clay and soft sand. Fortunately, soil is something that you can improve over time. A home compost pile is one of best and easiest ways to do this - by recycling kitchen and yard waste into rich organic matter that is good for any garden soil.
Start small, grow over time.
Great big gardens can overwhelm the best intentions of anyone. The smartest strategy is to grow your garden slowly, as you learn what works best in your location and what your family likes to eat the most. You can start with a few containers on a deck or patio. Small theme gardens are fun for everyone: Try a salad garden (lettuce and other greens, herbs, tiny tomatoes, and maybe radishes) or a pizza garden (Roma tomatoes, onions, garlic, basil, oregano, and a pepper or two).