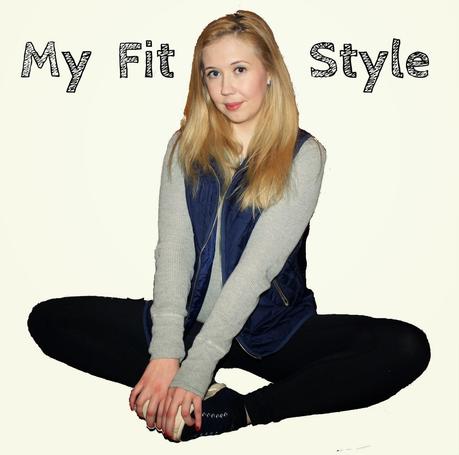 Sorry for going a bit MIA this week- on Tuesday I had the "wonderful" experience of getting my wisdom teeth removed. Turns out, the older you are, the more painful the aftermath. I've been pretty much out of commission for the past two days and I don't see it getting better any time soon.
On the bright side, Athleta recently asked me to show off how my fitness style meets my street style. Athleta is one of my favorite brands, because their workout gear is as stylish outside of the gym as it is comfortable! While their spring line has been motivating me to reach my goal of hitting the gym three times a week, I've also just been living in their Olympus Sweater and Chaturanga tights.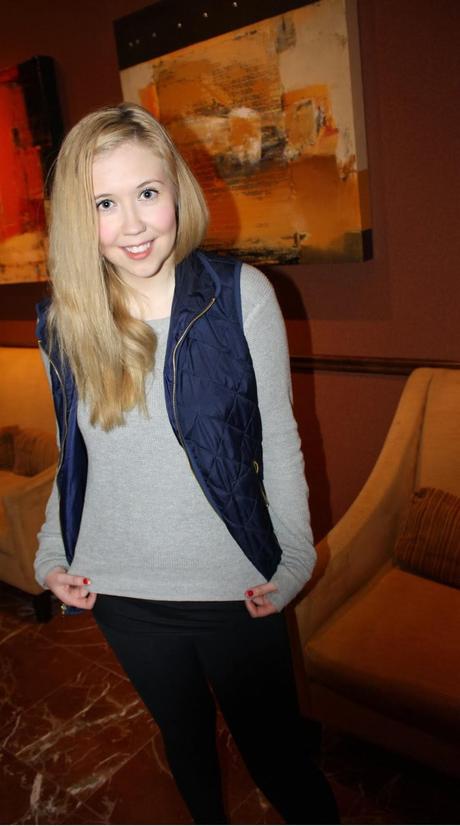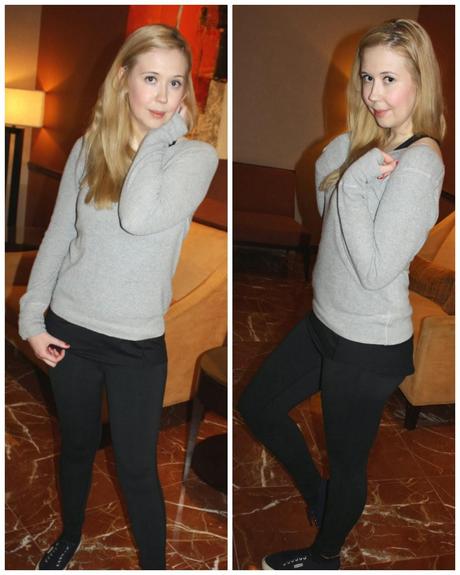 Black Chaturanga Tight//Extra Long Chi Tank//Olympus Sweater All C/O Athleta// Quilted Vest at Old Navy Similar Here// Cotu Classic Sneaker by Superga//
While I've been living in this sweater, my favorite piece is also the simplest: the extra long chi tank is super soft, slim fit and long which makes it perfect for layering. I've gone back and bought a second black tank as well as white and grey! The "chat" tights are perfect for stretching and barre but they also work under a casual dress or even as  (gasp!) pants. They make my legs look extra skinny and long whenever I wear them so they've been getting a lot of use outside of the gym too.
When I nervously headed into the oral surgeon on Tuesday, I knew I needed to be comfortable and (for my own confidence) look stylish. I tucked the "chats" into some cranberry booties, and pulled the sweater on under a giant, knit scarf. I felt cozy and brave. All in all, this outfit provides some serious motivation for braving the Boston cold and the gym.
Athleta gifted me with the items marked "c/o" as part of their Fit Style Meets Street Style Challenge.