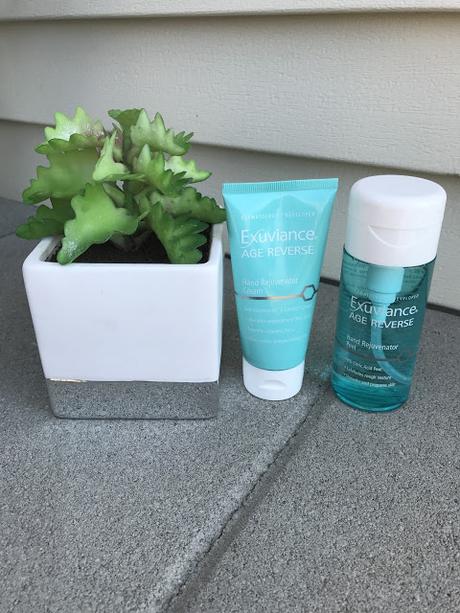 How about a power peel... for hands! Target signs of aging on hands - crepiness, loose skin, and dark spots - with a 10% Citric Acid Peel and anti-aging hand cream.
Hands are often neglected when it comes to our skin care routines. I, myself, am guilty of this, as my hands look more aged than my face. I'm a hairstylist and my hands are under water most of my days so these things take their toll.
Directions:
Before bed, apply Hand Rejuvenator Peel to back of clean hands with a cotton pad or ball:
Press cotton to the top of the bottle to release the peel fluid
Smooth onto the back of hands, applying 2-3 layers
Allow the peel to absorb fully for about 1 minute
Follow immediately with a generous application of the Hand Rejuvenator Cream, focusing on the back of hands, and extending to fingers if desired. Cotton gloves can be worn over the cream if desired
In the morning, apply the Hand Rejuvenator Cream to the back of hands and allow at least one hour before washing hands
Sunburn Alert:
This product contains an Alpha Hydroxy Acid (AHA) that may increase your skin's sensitivity to the sun and particularly the possibility of sunburn. Use a sunscreen, wear protective clothing, and limit sun exposure while using this product and for a week afterwards.
My Opinion:
After wearing this formula on my hands I was super impressed.  Doing hair for so many years really dried out my hands so I am so happy I found this Hand Peel. I recommend this strongly.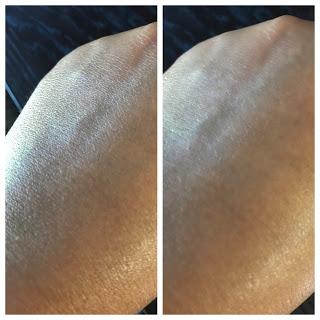 Before and After
For more information please visit them on their website https://www.neostrata.com/