Here in south Florida, we don't get to enjoy the beautiful leaves of autumn, but we can still get our "fall fix" by enjoying all of the delicious pumpkin products that pop up in the fall! One terrific place to order your pumpkin products is from Tastefully Simple. I love the fact that all three of their pumpkin products contain real pumpkin! And they even provide recipes that can be made with the mixes, so you can use these products over and over again to create delicious treats for your family or entertaining. Check them out here: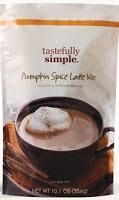 Pumpkin Spice Latte Drink Mix: A creamy, cozy sweet latte with iconic fall spices. Perfect for sipping during "me" time or while catching up with friends. Just add milk.
I'm a huge fan of lattes, and this pumpkin spice was out of this world. And at $9.99 for 8 servings, you're definitely saving big money over those "other" places that serve lattes.
Find recipes here.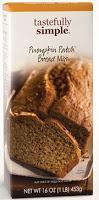 Pumpkin Patch Bread Mix: Cozy pumpkin, spice and everything nice. Just add an egg and water.
Pumpkin bread is my absolute favorite thing to eat for breakfast (along with my pumpkin spice latte, of course), so this was a wonderful treat. It was so easy to make, and as you can see below, it turned out beautifully. This didn't last long because I couldn't stop eating it. The spicy pumpkin taste can't be beat; one of the best pumpkin breads I've tasted!
Find recipes here.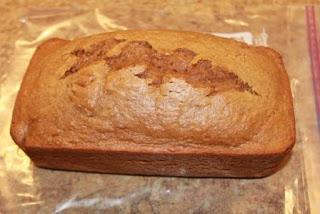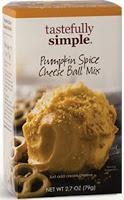 Pumpkin Spice Cheese Ball Mix: Sweet and creamy pumpkin swirled with cinnamon, ginger and nutmeg. Complete with a crispy crumb topping. Just add cream cheese.
I must admit that I haven't tried this yet because I'm saving it to serve at Thanksgiving. I know that my guests will be impressed with this unique appetizer. My mouth is watering just thinking about it!
Find recipes here.
Tastefully Simple products can be ordered at www.tastefullysimple.com or through independent consultants nationwide. Hurry while supplies last!


Disclosure: I received complimentary product samples to facilitate my honest review. All opinions are 100% my own.