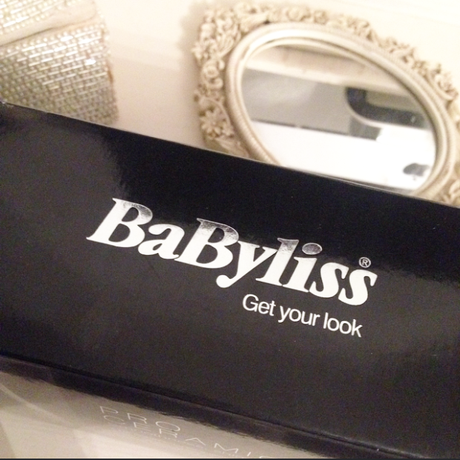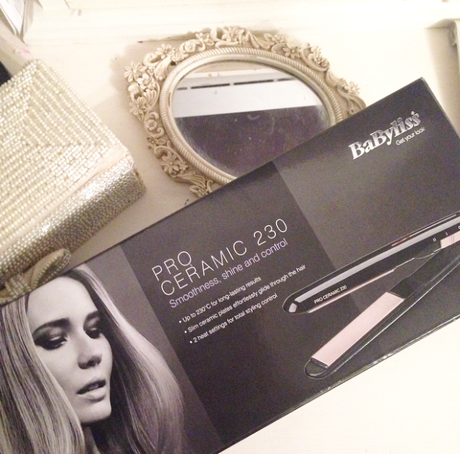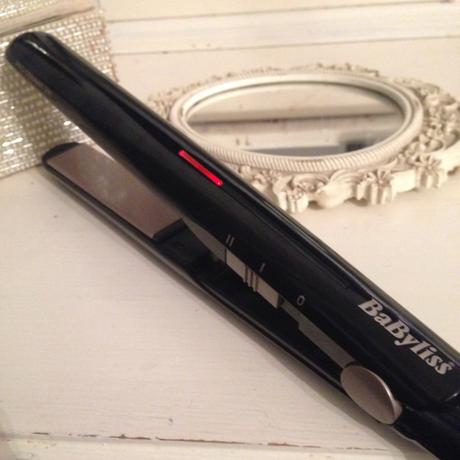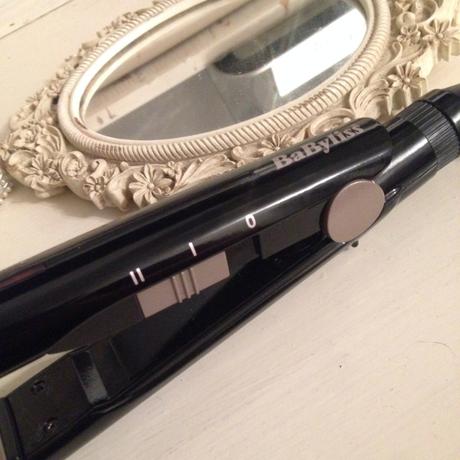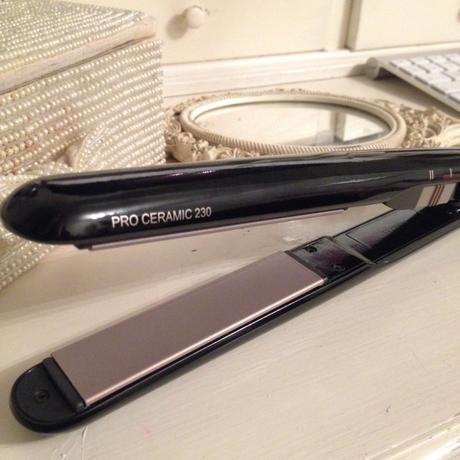 I commute to work on a motorbike everyday – as good as it is to travel without being packed like a sardine on a smelly tube I always have "helmet hair" not a great look!
My hair is fine and blonde which I wear in a sleek one length precision box bob with a an asymmetrical fringe.
The helmet lining creates uneven kinks and dents in my hair (even with my balaclarver) I wouldn't mind if they looked kinda cool, bit this is most definitely not the case. I look like a Bananarama through back!!
My staple hair iron of choice is GHD, but I needed something in a lower price point to keep in my locker at work.
I got these Babyliss pro ceramic 230 iron for £17.99 They take only 30 seconds to heat up, has two levels of heat the max is 230 degrees. Theres a red light indicator to let you know when they are ready. The cord is a swive cord of 2m.
I section my hair in three layers starting  from the bottom taking sections. The plates heat up quite evenly, they glide through my effortlessly without snagging leaving my hair smooth, shiny and link free!
For the price point these Babyliss irons have lived up to my expectation, personally the cord could be a little longer (longer length is available on the next model up) but that aside I'm very happy with them.
If you are looking for pair of hair irons without investing too much cash then these are for you! I got mine from Argos here £17.99
Secondblonde x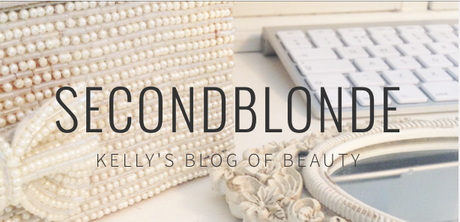 Filed under: bbloggers Tagged: babyliss, babyliss pro ceramic, bbloggers, budget, GHD, hair, hair irons, hair tools, helmet hair, smooth hair, straight hair