Knitting has shed its granny associations and moved itself into the forefront of the coolest crafty trend of 2012. With wildly inventive styles and new yarn varieties, the possiblities are endless for the ladies and gentlemen with needle wielding skills.
For the best of the best from this knitting world and the supplies you need to rock it, Amsterdam's Penelope Craft store is the place to be. They carry an ample stock of the newest yarns fills one wall like a rainbow of wool, cotton and alpacha. Their Malabrigo strings are a spectacular addition, standing out the most for their unique lace-like uses.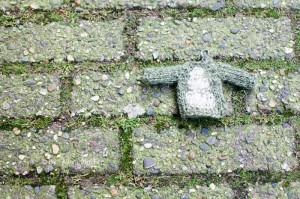 To put these to good use,
Penelope Craft
sells the latest in books and accessories to help you dominate everything from crochet to double pointed and fixed circular wood and metal design. And to help you get the most out of their wares,they offer special tutorials and free patterns that include sock and scarf how-to's, as well as baby clothes and jumper options.
Owned and run by Malia Mather, Penelope Craft is a homey shop with a community vibe. It isn't unusual to stroll in and find a few knitting fanatics hanging about working, chatting and sipping coffee and tea. Don't be afraid to sit down and join them, and be a part of the knitting phenomenon that's taking over Amsterdam!