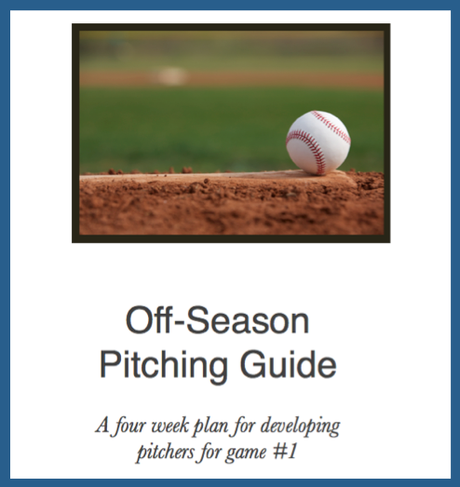 Plus a FREE BONUS video on Change-ups!
February is now upon us and you know what that means … Baseball season is just a few weeks away!
Last year around this time I created an eBook called Off-Season Pitching Guide: A four week plan for developing pitchers for game #1 that takes pitchers through a 4-week throwing and pitching program to get them ready to pitch.  
For the next month (February, 2017), I am re-offering the eBook at a reduced rate of $4.99 (a $2 savings). I'm also throwing in the 15-minute video I made as a bonus for subscribers who purchased the popular Off-Season eBook for all players who need to get ready for the upcoming season.  The video shows 10 different ways to hold a change-up.  It also gives several priorities that pitchers have to keep in mind when they throw change-ups.
Thank you in advance to all who take advantage of this offer!  Your purchase and others like it go a long way in keeping the lights on here at Baseball By The Yard!
To purchase the eBook and get the FREE video, click HERE!