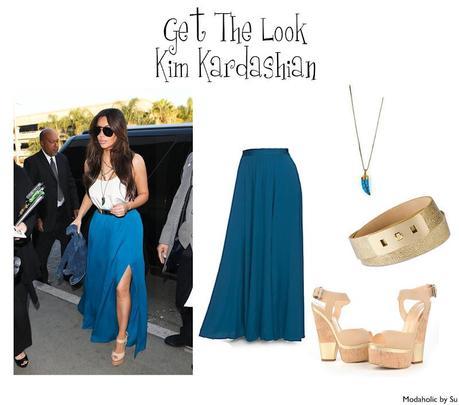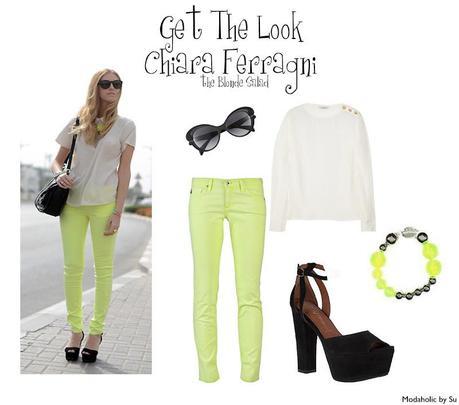 Modaholic
is back with two CHIC new looks from her Get the Look series for THN.
Firstly, what's a more PERFECToutfit to rock on a beautiful Saturday afternoon than this BOHEMIAN CHICensemble?Kim looks so FRESHwearing a simple white tank top, a long blue skirt and nude accessories.
To get this comfortable yetfashionable look, try a skirt from
farfetch.com
,
Giuseppe Zanotti
shoes from
The Shoe Box
, an
ASOS
belt, and a necklace from
Topshop
Secondly, have you ever wonderedhow to pull of neon in the morning?Well, one of my FAVORITE fashion bloggers
ChiaraFerragni
hasnailed the look by combining knows NEON green with the CLASSIC combination ofblack and white.
To get this look, try neon greenjeans from
farfetch.com
, a white blouse from
Topshop
,
Jeffrey Campbell
shoes, and
Prada
sunglasses.
Collage:
Modaholic
Author: Yazmin Yeara
Editor: Jenny Perusek
Love, THN*