**Javelin Online Eclectic Boutique**
Happy Friday My Lovelies!
Friday's are for mix

ing it up
, like with color tones, fashion pieces, unique and cultivated all at the same time and Javelin Boutique has some eclectic fashion pieces to do just that. Read more below...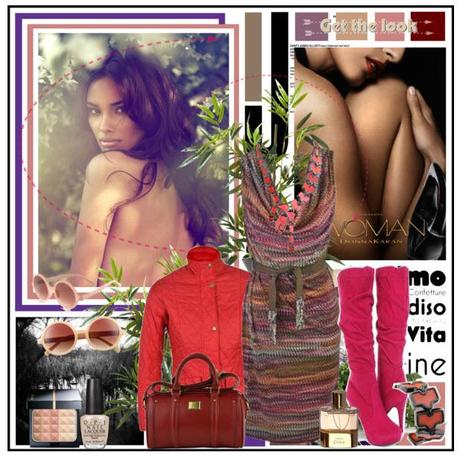 1. For

S

tarters

;

check out their Barbour Flyweight Calvary Jacket...with a funnel neck and fishtail hemming. A light weight jacket for spring & summer nights. Bargain prices too at $109.
2.  The

D

ress

;

now a chic little dress to go with the jacket...the Avoca Venetia Drape Dress.

D

rape this beauty around your cute little figure...

If you like the one above you should also

check out their Ted Baker Briony Dress too..It's on sale too at $77. 
3.  Slip on

T

hese

B

eauties

;

with

a pair of Fuchsia Fuax Suede Slouchy Design Slip On

B

oots over your long luxurious legs...and all for $29.99 from AMIClubWear.
4.  Accessory Time
; we must put the final touches on this gorgeous chic look with a Fiorelli Hope Small Grab/Xbody

B

ag, then a

Meredith Wendall Leopard Necklace to accent every color tone in this fashion look.
Hope you love our personal style...