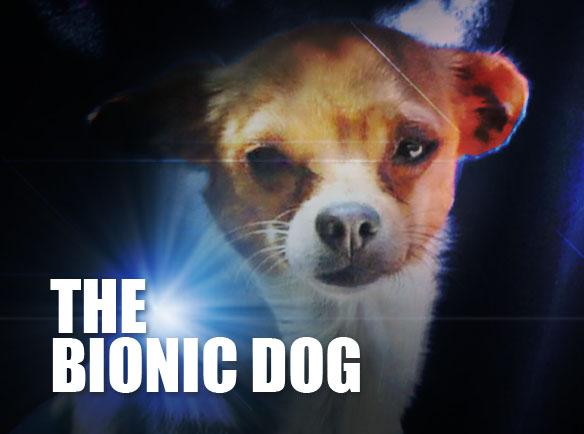 Science Fiction becomes reality: Peggy Leg will become the next Bionic Dog.



In 1976 one of America's top female tennis players became severely injured after a tragic skydiving accident. The results were near fatal as she suffered traumatic injuries to her head, leg and right arm. It was only through the intervention from a government agency that her legs, arms and hearing were soon replaced by bionic implants. This operation made Jaime Sommers the first "Bionic Woman."  That was simply a concept from the creators of Kenneth Johnson and Martin Caidin from the 1976 television series "The Bionic Woman." But who would have thought today that in 2012 that the concept of bionic implants would soon become a reality for one DOG.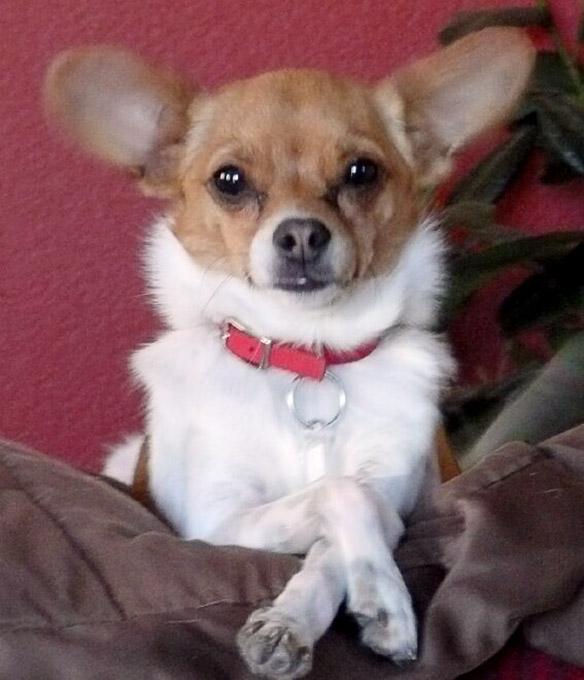 Peggy Leg soon to be recipient of a titanium implant | photo: The Enchantment Chihuahua


The Town of Albuquerque, New Mexico will soon become the home of the smallest bionic dog. Rescued by The Enchantment Chihuahua Rescue from a shelter in Roswell at five months old, Peggy Leg (affectionately called) is a very special Chihuahua pup born without one foot.  Just like in the television series the "Bionic Woman," Peggy will be getting intervention to save her life. After contacting several universities, the Enchantment Chihuahua finally found a lifeline through North Carolina State University. The University was willing to perform the surgery that would give Peggy a new titanium implant, while the bionic paw bill be made in Germany and France.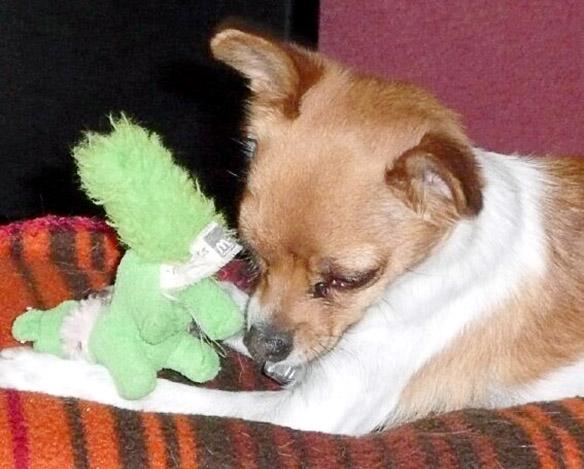 Peggy plays with her four-legged friend, soon she will be too!
IN GOOD HANDS. 
It it wasn't for the procedure Peggy would need to have her leg amputated because the weight of it puts too much pressure on her spine. 
Orthopedic specialist
Dr. Denis Marcellin-Little at 
the College of Veterinary Medicine will be her surgeon at the University and Dr. Timothy Fitzpatrick of ABQ Petcare in Albuquerque will be interfacing with Dr. Little during Peggy's recovery.
When we were told about this program it was unbelievable, it was like, 'Oh my gosh, she is going to be a bionic dog, bionic leg, "They were looking for just the right small dog to do this titanium implant," 

said Mary Jewell of Enchantment Chihuahua Rescue, KOAT reports.
Together we hope to not only help Peggy, but promote a new type of prosthesis that will help our soldiers that are so much in need," Jewell told KOAT.
Currently the operation is rare only in the U.S. but has been performed on over 100 people in Europe.
Peggy will be making three to four trips to the University for the procedure. Funds are needed to help cover her trip. You can help Peggy by contacting The Enchantment Chihuahua Rescue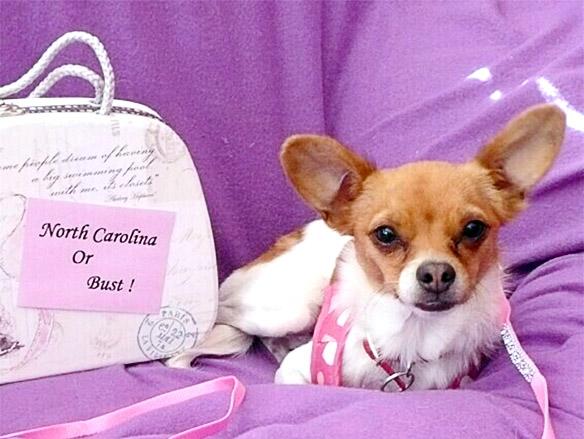 Peggy, the next bionic dog patiently awaits an important call for her procedure.



LATEST UPDATE

: In a written correspondence to

Haus Of Paws,

Mary Jewell of

The Enchantment Chihuahua Rescue

wrote: "We are waiting to get that all-important phone call from the University of North Carolina that tells us her bionic leg (so much more than just a prosthesis) is ready for implantation. Contracts have been signed between ECR and the Univ. of N.C. This is definitely going to happen, but with the holidays so near we are probably looking at 2013 for any action."




Haus Of Paws wishes Peggy all the best!


VIDEO: Watch the story of Peggy Leg soon to be the World's smallest Bionic Dog!

SOURCE: KOAT | The Enchantment Chihuahua Rescue For more bold and unusual stories go to: hausofpaws.blogspot Thank you for visiting! Haus Of Paws Blog