So yeah, we didn't really finish this blogging thing yet.  But I wanted to get a post up before we play this gig tonight at The 13th Note with Algernon Doll, Lovers Turn To Monsters and Now Wakes The Sea.  Ewan said there will be pie and punch.  I doubt this, but there will be his lovely new 12".
Last night I salsa danced with a guy to Lovers Turn To Monsters, not sure how to top that tonight.
Let's look at a few more answers to these questions, today everyone's favourite drummer.
Stuart Bradley (Drums)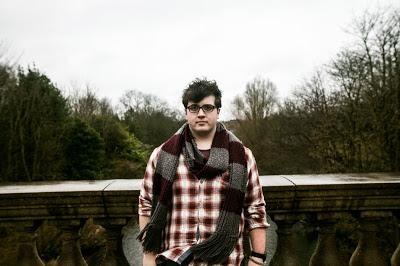 1. Song that got you into music? - Rock n Roll - Led Zeppelin.
2. Song that made you want to write? - Not written much but recently the King Creosote & Jon Hopkins 'Diamond Mine' album.
3. Song that changed your musical direction? - Admiral Fallow - 'Subbuteo'.
4. First song you ever learned? - Foo Fighters - 'Monkey Wrench'.
5. Song that makes you happy to be alive? - I'm From Barcelona - 'Dr Landy'.
So... yeah one more post to go.  Hopefully see some of you tonight at the gig.  It's going to be awesome!