My face is not the kind of face I think that a lot of people want to achieve LOLZ!  With that said, some of you lovely lot on Facebook and Instagram asked me to show you which products I used to achieve this look.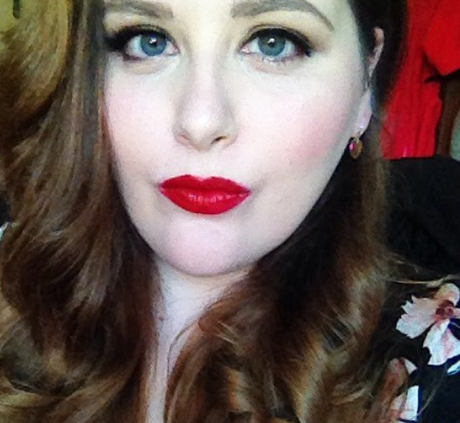 This picture was taken before a night out with the girls last weekend. I don't know about you, but I always do my makeup to reflect the way I want to feel. For this night out I was wearing a floral maxi dress with two slits up the front from New Look Inspire, teamed with some black suede skyscraper heels and Zara envelops bag. I figured it was quite a 'sexy' look and so wanted my hair and makeup to reflect that too.
Here's the products I used for my makeup: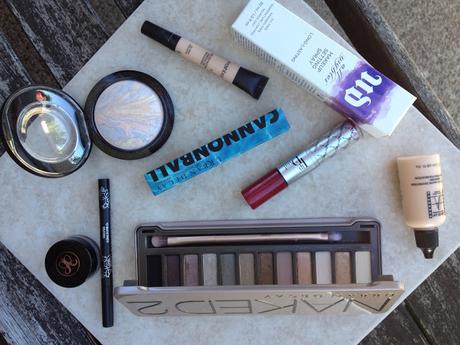 We all know how much I love the Makeup Atelier HD Foundation and so I used this for my base alongside the Smashbox HD Concealer before setting it with Rimmel Stay Matte Powder.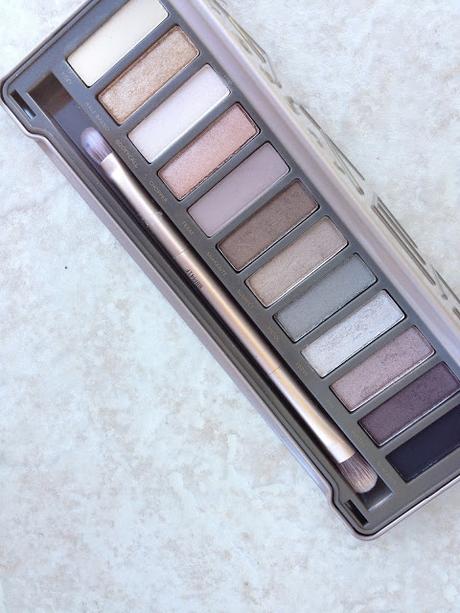 For eyes, I reached for the Urban Decay Naked 2 Palette. It might be an oldie, but it's definitely a goodie. I flipping love how pigmented and creamy these eyeshadows are. I've always loved the UD palettes but only recently tried out the Naked 2 Palette which has turned into one of my all time faves. I used 'Foxy' All over, before adding 'tease' to the crease and 'busted' to the outer corners. I sweeped on a slick of my Anastasia Tattoo Liner and lashings of the Urban Decay Cannonball Waterproof Mascara (this stuff is the bee's knees btw! LOVE!).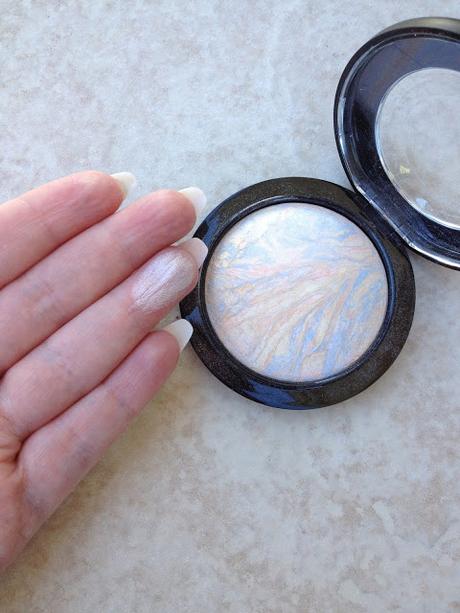 I then added some makeup revolution blush and then worked some of my new favorite highlighter into the high points of my face. Mac 'Lightscapade' is literally highlighter catnip as far as I'm concerned. Everytime I do my makeup, I get excited to use it every single time.
I finished off the look with Leighton Denny Lip Dual in 'Ravishing Red'. I can always rely on this lipstick and I didn't have to reapply this once throughout the entire night. I love it and cannot recommend it enough!
So there you have all of the products I used to get my face. In terms of hair, I blowdried it in a deep side parting and curled it a third way down using my straighteners away from my face. I set it with some Elnette and backcombed at the parting, sprayed with more hairspray before flipping the parting to the opposite side to give extra volume. It's a really simple style that I'd be happy to demonstrate in a video sometime if you let me know in the comments below.
I hope you enjoyed getting my face - LOL!
Which products do you like using for a night out?
H x