HBO soft-launched HBO Connect today, a new "second screen" experience that aims to augment the social experience surrounding shows like True Blood, Game of Thrones and Entourage. The site is accessible now, but will launch more features in June as the summer season gets underway.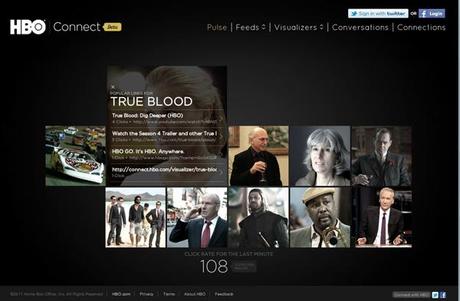 Along with the multi-platform HBO Go offering, HBO Connect helps flesh out the cable network's digital plans.
HBO has dabbled with social initiatives and outreach campaigns in the past — including promotions with checkin service GetGlue. But HBO Connect is the best showing from the network to date, in terms of aggregating content and social options for users all in one place.
The site is dedicated into five key sections: Pulse, Feeds, Conversations, Visualizers, Connections
source: mashable.com