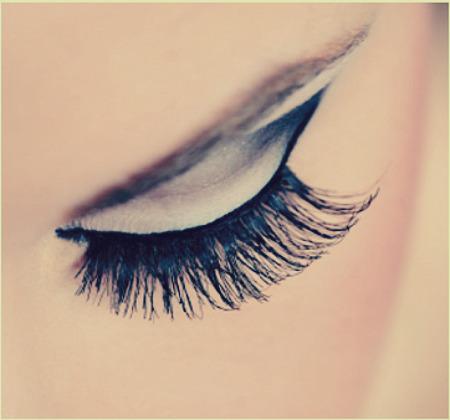 Looking to draw some major attention to those ho-hum peepers of yours, beauty enthusiasts, but haven't had luck with mascaras and serums that promise to deliver flirty, long, bold eyelashes? Great news. If you have a semi-steady hand and two minutes to spare, dramatic eyes are only an eyelash flutter away!
Let's be brutally honest for a moment. Most of us are a bit intimidated by false lashes (myself included) and worry that the hassle will outweigh the lash-extending benefits (read: if it ain't easy and painless, we're out).  Well, I'm pleased to report that after trying Winks by Georgie last weekend, my lash-loving viewpoint has changed. First, for those of you who get creeped out at the thought of using an adhesive loaded with a bunch of chemicals on your lids, Winks offers a botanically-infused adhesive that's free of all parabens and synthetics. What's more, Georgie Beauty is also dermatologist-tested, PETA certified, vegan certified, reusable, and made in the U.S. (Animal friendly, eco-friendly, non-synthetic, and US-based? Now that's an impressive beauty brand.)  Read on…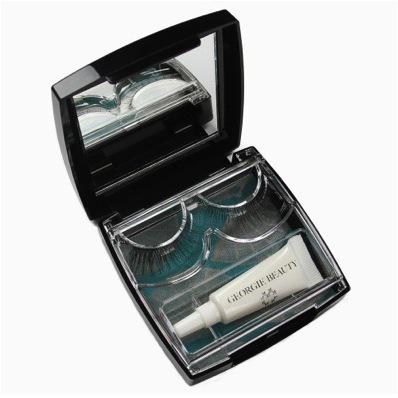 The beauty 411: In short, you get stunning, make-an-impact lashes in an instant! Winks faux eyelashes are easy to apply and can be worn multiple times. Plus, these naturalistic falsies come in an eco-chic compact that makes for convenient storage, quick application and even quicker touchups. And since lashes call for different levels of va va voomness (from a casual and flirty latte meeting to a full-on glitz n' glamour soiree) these falsies come in a number of styles including: La Chérie (a natural, classic look), L'Avant-Gardiste (a more sultry, cat-eye version), and La Starlette (think ultra glam). The first pair (that come in the eco-friendly, reusable compact) goes for $28. Refill lashes range from $15 – $18. Adhesive is $8. You can find Winks at Nordstrom, Neiman Marcus, Cos Bar, and other high-end specialty boutiques.
Why you'll love 'em: First and foremost, the adhesive contains organic, non-synthetic ingredients (such as blue chamomile) that make the lashes easy to apply as well as remove. And to state the totally obvious reason you'll love Winks: your lashes will go from puny n' scrawny to bold n' flirty in under two minutes. Just envision your lashes coated with your favorite fattening and lengthening mascaras — and multiply by 10.
So, luscious lash lovers….try skipping the mascaras that promise miracles and opt for instant results! In under two minutes, Winks will give you knock 'em dead eyes that will the lash envy of all. Happy fluttering!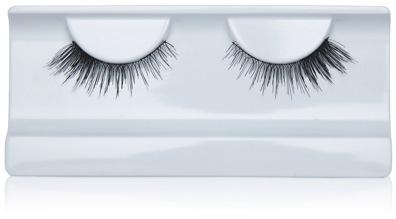 Shown: No.2 L'Avant-Gardiste