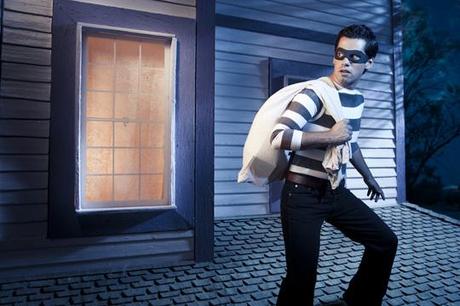 Image via Apartment Therapy
Contrary to what many people may think about the crime rate involving break-ins and such, residential burglaries have actually significantly decreased since one of the earliest modern security measures – the deadbolt – was introduced in the 60s. It continues its steady decline to this day, although that doesn't necessarily mean that burglars are no longer interested in residential break-ins; it just goes to show that more and more homeowners are vigilant enough to defend their homes against intruders.
If you're a homeowner and are looking to further protect your home – you're in luck. Here we've put together a few tips you can do to boost your home security – and at virtually no extra cost.
Out of Sight – Out of Mind
When defending your home against burglars, it's always good to try and think like one and the first thing that a burglar would often notice to pick out his target is any shiny thing out and about – particularly those within view from a stroll about the premises. As such it should be a practice to keep valuables and anything else that might pique the interest of thieves out of sight.
Leave The Lights On
Thinking like a thief really does help in matters of protecting your home – in this case, if you were a thief, and you wanted to break into a home, you would of course wish to enter the premises as quickly as possible and not be seen in the process of doing so. Leaving on your lights will discourage a thief from entering your home as they may not wish to risk being spotted fiddling with your door or window if the area is well-lit.
Put Up A Sign
Inform thieves that your home is protected by a security system – but keep it at that. Don't tell them who your home security provider is, or that you have a guard dog or what. Further information would just lead to potential burglars researching how to bypass your security system.
Of course these are just a few things you can do for free that will further increase your home's security. To learn more about protecting your home, contact your local home security service provider and ask about their offerings.
About the guest author:
David is a freelance blogger who often writes about home remedies and security. He gets all his security information from homesecuritysystems.com