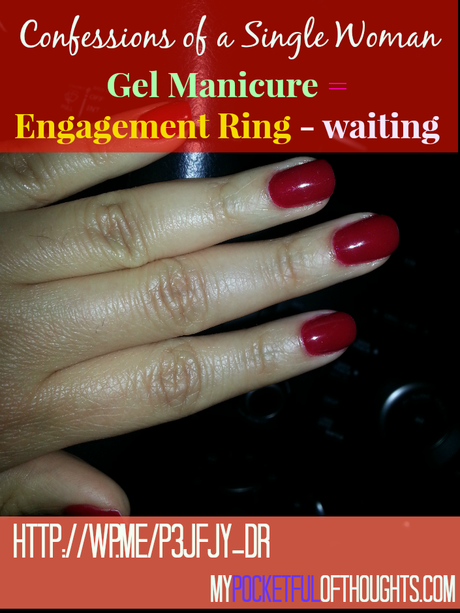 Ladies if you're waiting on a marriage proposal get a gel manicure. If you get it, it will come! I've proven it true over the last two weeks. Really I have! I normally do not get a manicure in a nail salon. It's just not in my budget. Ten bucks for a manicure to only last a few days, four times a week just adds up. I usually paint my own nails but even that doesn't last too long. I will make an exception for vacation though.
When I mentioned going to get them done, Leo showed me her gel manicured nails. "Girl, I've had this on already for two weeks!" Hmmm…They looked great yes, but the few times I had tried a gel manicure it would start to peel after day two. If I was going to get them painted for vacation it would just be a regular one.
Then the morning before I was to leave for NY, I was reading a post recommended to me by Brandi about Gelish. In the post Tineey showed her readers what a day in the life of her manicure was. Typing on the keyboard, picking up Starbucks, applying makeup… I saw my hands in her photos and the cute video on Instagram. Except the polish looked beautiful. They definitely were not my nails. I mean really, there's a reason why I stick with clear. I love colors but painting my nails myself, something always happens to make them look jacked up. You to? Perhaps I should have colored in the lines as a child but what did I know then? Sigh.
When I headed to the salon that Saturday, I had every intention of getting regular polish. When I walked in though I saw they had quite a selection of different brand Gel Polishes, including Gelish. After hearing the sticker shock cost of $25, I caved since it was to celebrate our anniversary. Plus it was a different brand from the one I tried initially so I thought why not give it a shot. I got a sparkly vampire red. They looked amazing. I really hoped they would last the promised two weeks.
Two days later, Daniel proposed to me and as he slipped the ring on my finger I was happy I decided to go with the gel manicure. The photos we took came out amazing! I'll show you some of them later this week.
Does getting a gel manicure

ensure

you'll get an engagement ring sooner?
Here's more proof: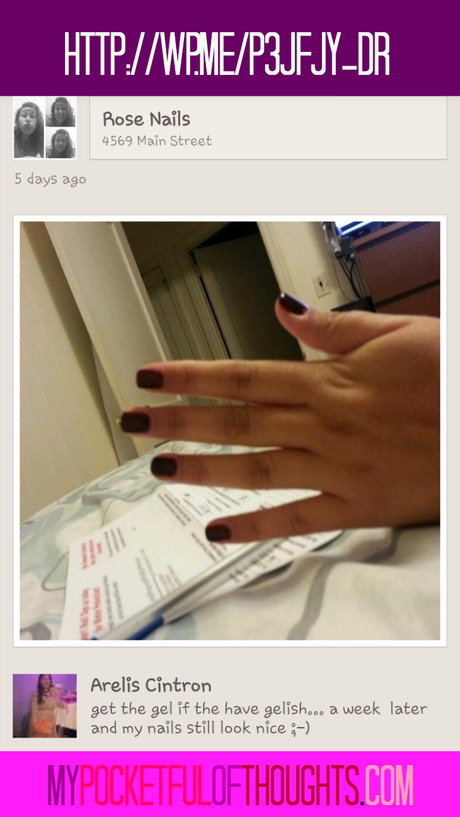 I saw my girl Shirley check into Rose's Nail Salon this past Friday on FourSquare. I told her to get a gel manicure and she actually got the nail color I saw in Tineey's post. Sweet! Two day's later … you guessed it, her boyfriend put a ring on it.
Ok, maybe that's not enough proof to state with accuracy that getting a gel manicure will get you your ring two days later BUT if it takes longer the polish will last A LOT longer than if you got a manicure with regular polish. You want your hands to look picture ready, right?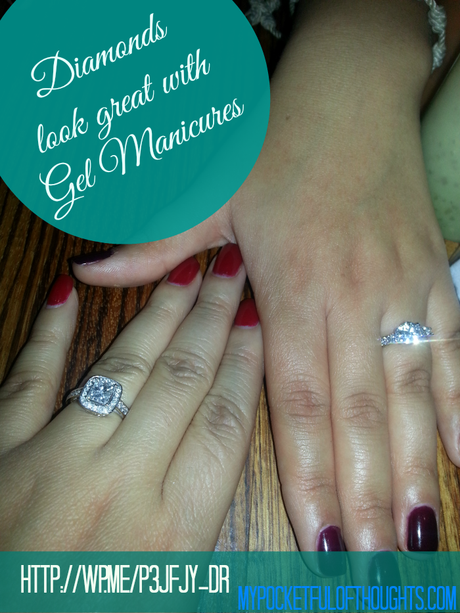 If you're single, married or in transition, you'll be impressed by this brand. 12 days later my nails still look amazing! If you're worried about the cost of getting it done in a nail salon, Gelish now has a home kit where you can paint your nails while watching the latest episode of Scandal. Visit their website for available retailers.
Do you get your nails done at the salon or at home like me? Having you given gel manicures a try?
Until then,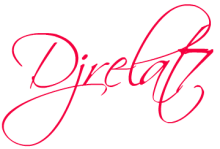 PS: This is NOT a sponsored post. I heard about Gelish, tried it and found it to actually work! Plus I LOVE how my ring sparkles in pictures!
DISCLAIMER: I am NOT saying that a gel manicure will get you an engagement ring unless you buy it yourself. I have been in a relationship for six years and Shirley for ten. Unfortunately, there is no formula for getting your engagement ring faster or else it would be pinned on Pinterest.