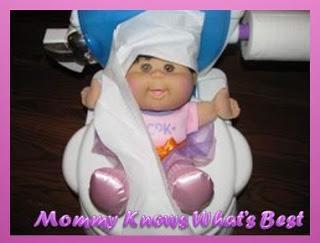 Are you currently potty training? I am in the final stages of training my two-year old, but I have trained my now five year old and will be training my newborn in a few years, all while using Pull-Ups. I have tried other brands, but they just don't seem to work as well as Pull-Ups.
Pull-Ups and Walmart are offering a free sample just for filling out this form, which can be found here: Free Pull-Ups Sample. I filled it out; who couldn't use a free sample? 
Get your free sample today! 

Need help with potty training? Here are two articles for you:
The Best Potty Chair for Potty Training Toddlers: The Fisher Price Cheer for Me! Potty Seat
Potty Training a Toddler : What Not to Do
Disclosure: This is not a sponsored post. I am not being compensated for my opinion in any way. I am just sharing a great find with my readers. You may or may not agree with my opinion, but it is my honest opinion. Neither Pull-Ups nor Walmart are responsible for this post. Mommy Knows What's Best is not responsible for the free sample shipment nor for any links found on the free sample site. The articles listed in this post may contain affiliate links.