Stacking hard drives and filling every inch of available space on our physical hard drives is the old way to store data and if physical harddrives fail, data recovery is the only way out. The world is moving on to cloud computing and online backup/storage services are providing us with loads of features to use.

Most services give up to 5GB of free online space, and that's really not enough. ZenOK has introduced a free plan for Home users which offers you
21GB of Free Online Storage
.
add more free space to your Dropbox account
almostlittle
ZenOK
Why ZenOK?
21GB Free Storage Space
Real-time backup – Backups all what is important to you all the time.
Unlimited File Revisions – Saves all the file revisions and gives you the option to choose any file revision anytime.
File Sharing and Photo Slide show to share with your friends from your ZenOK account itself.
Cross platform : Available on Windows, Mac, Linux, iPad, iPhone, Android, Blackberry.
Data protection guaranteed up to $100.000 USD.
If you still haven't ever registered for an online storage account then this is the perfect time for you to do so. No other online service with all these features offers you that much of free space.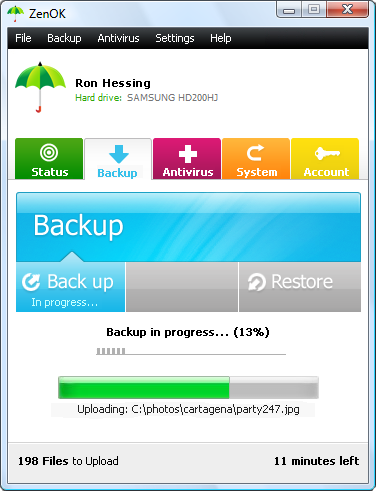 Heres now to get 21GB of Free Space
- Download and Install ZenOK
- Sign Up for Free-ZenOK
- Tweet or Like on Facebook.
That's all what you have to do. Soon you would receive an invitation from ZenOK to get your free 21GB Storage Space.