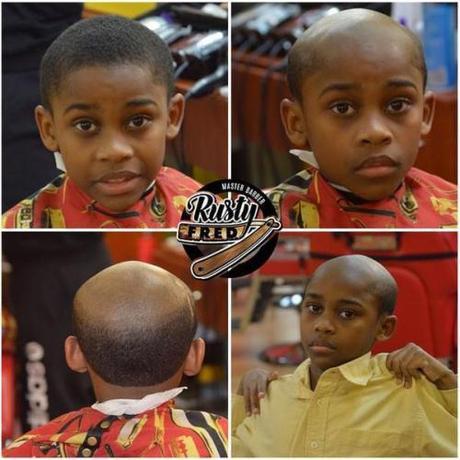 CBS Atlanta: A Georgia barber is giving embarrassing haircuts to misbehaving kids as an alternative form of punishment for parents looking to avoid corporal punishment.
The A-1 Kutz Salon outside Atlanta has posted several photos of kids who received what barber and father-of-three Russell Frederick is calling the "Benjamin Button Special" – an old-man haircut for kids who aren't behaving in school, WSB-TV reports. The haircut looks like that of a balding man after Frederick shaves off the crown of the head while keeping the sides and back.
"I did a cut on my son a couple of months ago when he was acting up in school and I told him I'd get more creative with the cut," said co-owner of the A-1 Kutz Salon, Russell Frederick.
On the A-1 Kutz Facebook page, the barbershop shows a photo demonstrating its own unusual brand of punishment: "So you wanna act grown… now you can look grown too," reads the photo caption.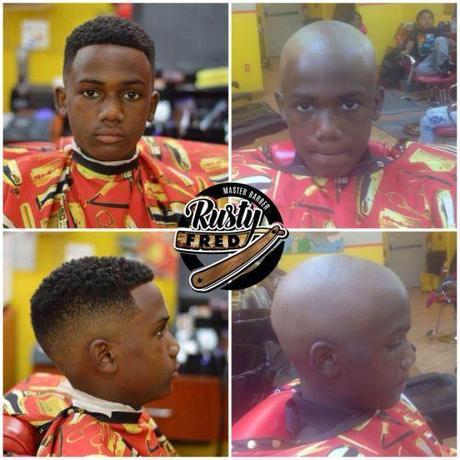 He said his tactic was surprisingly effective. "His grades skyrocketed and he got back on track," Frederick said of his 12-year-old son.
Frederick said the embarrassing haircuts are a good alternative to corporal punishment with children. "You have to be creative with your discipline," he said. "You can't touch 'em for fear of the police or law enforcement getting involved. I don't whoop my kids so it's just the way I chose to discipline him at the time."
Just days after Frederick gave his son the embarrassing old man haircut another customer asked if he would do the same for son who was also misbehaving at school.
"Due to the corporal punishment backlash and what not, it kind of takes the power away from parents," said on customer who supports the barbershop tactic. "I think that's fitting, rather than them beating the kid and abusing them, I'm pretty sure he'll behave himself now," said another customer.
DCG