Looking for greeting cards for all occasions pop on over to Georges Gems Greeting Cards.They offer high quality affordable prices and a prompt delivery with great communication from the owners, why shop anywhere else.All their products are approximately half the High Street Retail Price.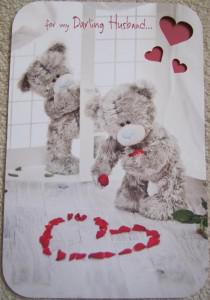 They kindly sent me a variety of their cards to review.I must say they are of super quality.They have a wide range of cards to suite everyone.
So this Valentines day/mothers day or any other special occasion that's coming up keep these in mind and remember to say 'The Real Supermum' sent you.
Also once a month on their facebook page customers have the chance to win FREE greeting cards. All you need to do is click "Like" on their Facebook to qualify.Their Facebook page is: http://www.facebook.com/georgesgemsgreetingcards
All Items are posted same day or next day.Their cut of is 3.30pm.They also sell the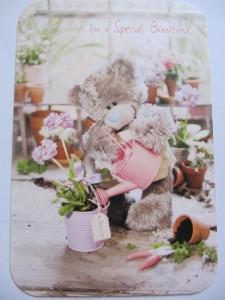 following:
When you buy 5 items or more you'll receive FREE postage.
Luxury mother's day cards

Valentines day cards

Luxury birthday and wedding wrapping paper

Party invites and acceptance cards

Balloons

Celebration banners

Giant and standard size birthday badges

Picture frames and birthday magnets

Ladies leather handbags

Luxury gift bags

Childrens party bags
Their Facebook page is: http://www.facebook.com/georgesgemsgreetingcards
Their Twitter is: https://twitter.com/#!/@georgesgems1
Their fantastic Online store is www.georgesgems.co.uk
So order your cards today