"If I had a son, he'd look just like Trayvon." – Barack Hussein Obama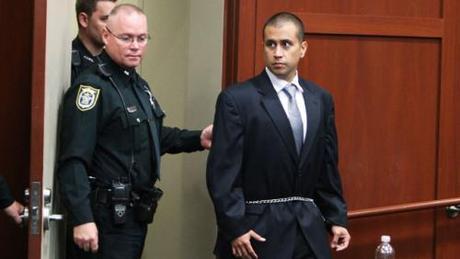 Astounding news from Breitbart.com.
Ben Shapiro reports for Breitbart, Feb. 6, 2013, that George Zimmerman, the half-Hispanic man who had shot Trayvon Martin and whom the media and race hustlers portrayed as a racist, had voted for Obama!
That's the testimony of George's brother, Robert Zimmerman.
Shapiro writes:
Not only was Zimmerman not a racist – he had a black business partner, has Afro-Peruvian roots, and helped out underprivileged black kids in his neighborhood – he also was a supporter of the very president who would later slander him by innuendo. As Robert, George's brother, told me, George is "a registered Democrat. He registered as a Hispanic. He kind of did some internal family campaigning for Obama."
George supported Obama, Robert explained, because "He was like many young people who thought that the president's club had been a club of white men since our founding, and that there really wasn't a good reason for that, except that the right man for the job who happened to be black had not come along, and that electing a man who happened to be biracial or multiracial like we were, would reflect not just a situation that we found ourselves in ethnically in our family, but the reality of where America had come, which is that we are a melting pot of cultures and we are a diverse society."
"Ironically," Robert added, "the man who he campaigned for within his family was the same man seemingly indicting him in a way from the Rose Garden years later."
You can watch Robert Zimmerman being interviewed by Ben Shapiro, here.
In other words, George Zimmerman is another "useful idiot."
See also:
H/t my bud Mark S. McGrew.
~Eowyn