Clooney also says he likes to "stay out of political debates". But he's got a movie to sell so he'll spin his words as he sees fit.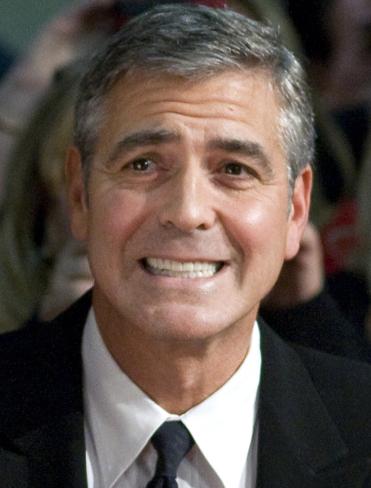 People: George Clooney was candid when pressed on his thoughts about presidential hopeful Donald Trump while speaking at the Toronto International Film Festival on Saturday night.
The Our Brand Is Crisis producer slammed Trump for making "idiotic" statements about Mexican immigrants. "Anybody who says as intolerant words as those should be laughed at, and that's pretty much what history will do," Clooney, 54, told reporters in response to Trump's descriptions of immigrants as "rapists" and "criminals."
"Who'd have thought Donald Trump would be at 30 percent. And that will end up working out well for the film," he added of the political drama, which stars Sandra Bullock as a top campaign strategist trying to win an election for a Bolivian presidential hopeful.
Trump, 69, made controversial comments about Mexico during his presidential campaign announcement in June. Despite a growing backlash, Trump told PEOPLE he is standing by his beliefs. "There is nothing to apologize for. Many bad people are pouring through. I'm not saying just Mexican, many bad people. All you have to do is ask the border patrol," Trump said. "I don't have a racist bone in my body. I'm just exposing things that everybody knows is happening, but nobody wants to talk about."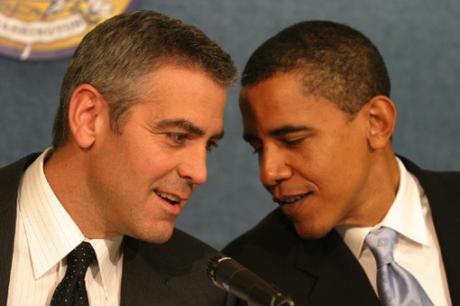 Bet Clooney isn't having a political debate with this guy.
Clooney, who said he prefers to stay out of political debates, was originally attached to star in Our Brand Is Crisis.  Bullock later stepped in, and the role was rewritten for a woman. While the film has a political backdrop, it's really "about big business," Bullock exclusively told PEOPLE at TIFF. "There's a consulting group in every big firm. It's marketing and advertising when you really get down to it," she said. "That's what's heartbreaking – you realize, 'Wow, I've been advertised to rather than letting me decide who the best character is. I've been manipulated to vote.' "
DCG