From the creative folks over at Geekologie, a map of the world by breast size: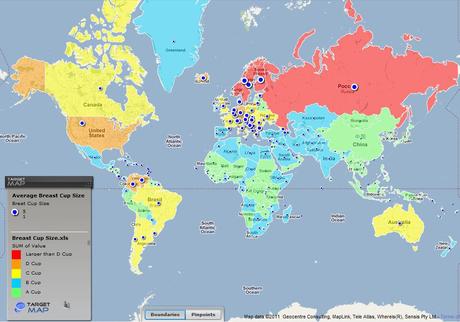 Yeah, this is definitely not accurate or anything, because the numbers make no sense, but who cares? We do not claim to be scientists here.  And it is highly entertaining. Look, there is an equally inaccurate and humorous penis map to accompany it: 


Now you know where to go on vacay this summer. You're welcome.