I just discovered this, and I think it is brilliant.  I have wished for this so many times when I have painted murals.  It is the Slobproof Paint Pen...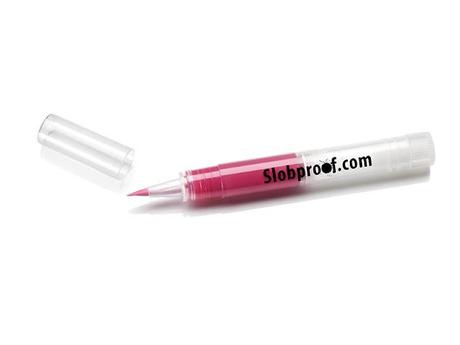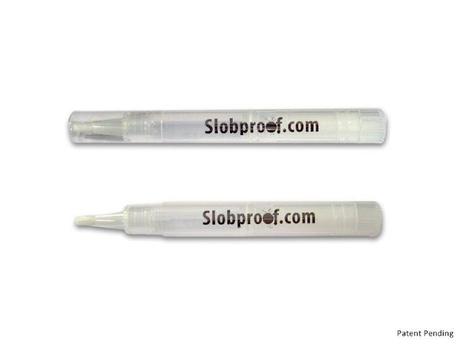 $19.99 for 2 pens.  I have yet to try it, but it looks super easy.  It is originally intended for doing touch ups around the house- and an easy way to keep a bit of paint on hand without having to lug big cans out of the basement. Anyone try it yet?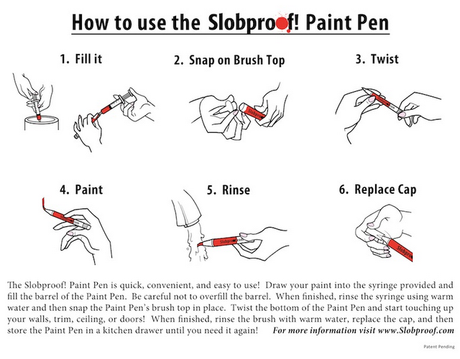 In my mind it saves the whole step of dipping the brush.  I am thinking is would be great for something like this...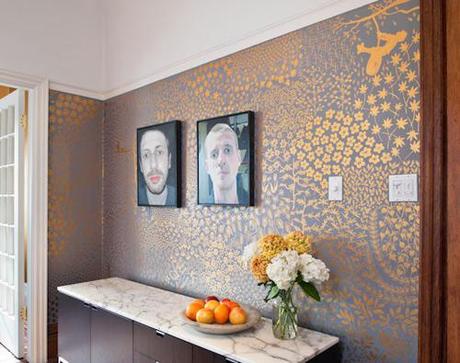 Have you seen this amazing hand painted wall yet? Holy sh*t!  I love!
On a separate note, thank you all for your concern for Joe.  He is almost 100% and doing great, acting like regular 4 year old.   One of the silver linings to this entire adventure is that we discovered he has an arrhythmia during his ambulance ride that we would have otherwise never known about.  Both my sisters have Mitral Valve Prolapse, so he had some preliminary tests run and we are just awaiting results, and have been told not to worry.  It is just nice to catch something early in my opinion.  
He is currently sitting behind me and giving me a "beautiful" hairdo...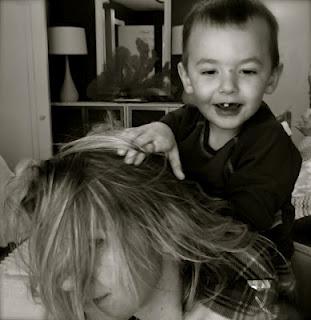 Speaking of which, I have been wanting a change.  Been thinking big hair lately.  Not 80's big.   More teased Brigette Bardot big.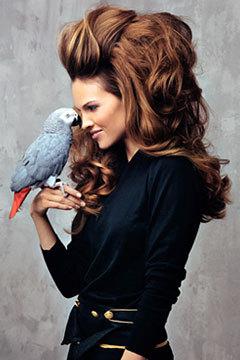 This could be fun for a day, but I am thinking I'll start with just a little volume like below, more of an easy bedhead look, something to get me to take down the pony. Time is also an issue, so I know I couldn't be teasing it up and sitting in hot rollers often. I am also digging the above color and thinking of losing a bit of the blonde.
If my roots only looked this good I would totally keep the blonde..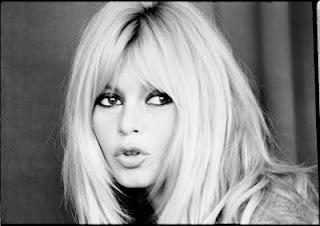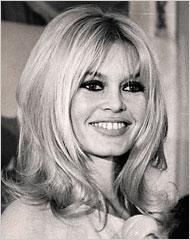 What's your thoughts on volume, teasing and big hair? Any takers?