"Disclosure: Compensation was provided by Caress® via Glam Media.  The opinions expressed herein are those of the author and are not indicative of the opinions or positions of Caress®."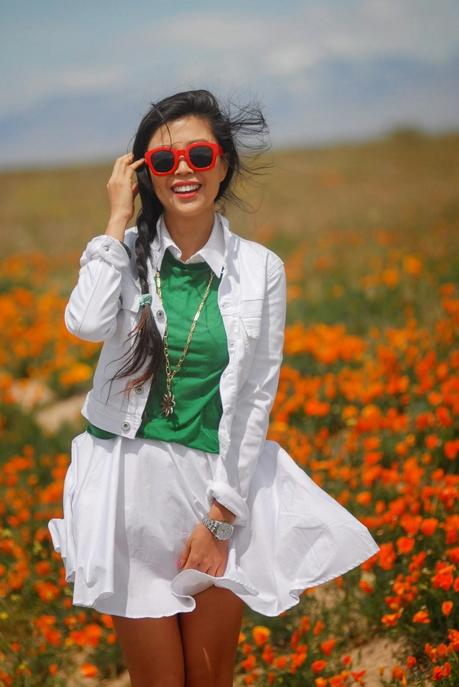 The photo above was taken in Lancaster yesterday amidst blooming beds of poppy. I wish we could've taken a few more in the flower field but the canyon winds gusted with gusto and its trajectory was swooping up my dress. Barely able to prevent baring it in public, we decided to take cover in the car and admire the flowers from a tamer location. 
It was a fun family outing that started way before my usual Sunday wake up time. My parents, the ever early risers and poppy enthusiasts, arrived at my place at an unsightly hour for the drive to the fields of poppy. Twenty minutes before their arrival, my mind and body were groggy and off tilt as I was still nursing the remnants of a super fun Saturday night celebrating the birthday of a good friend that extended into the wee hours of Sunday morning. After a quick shower lathering up with my Caress® Emerald Rush™ Fresh Collection Body Wash, the fresh scent of white gardenia and white tea essence instantly woke up me up.
As I got dressed, the scent of the body wash and its striking color lingered so I incorporated emerald green into my outfit which happened to be quite appropriate to wear on a day spent in nature. I wanted to feel comfortable so I layered an emerald green tee over a collared halter dress for a crisp spring look on Sunday fun day. I hope your weekend was filled with fabulous moments!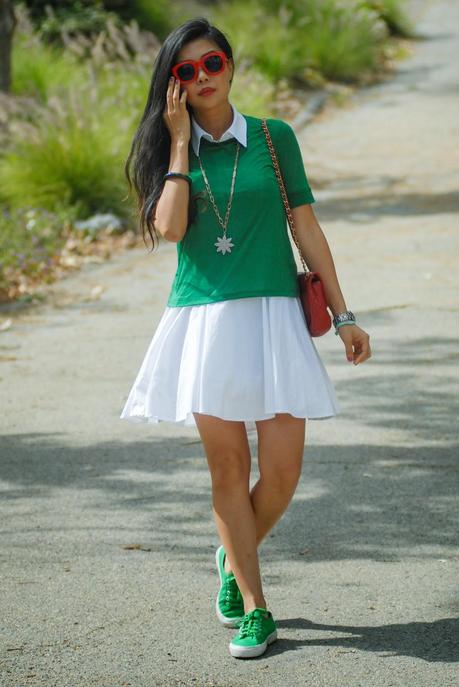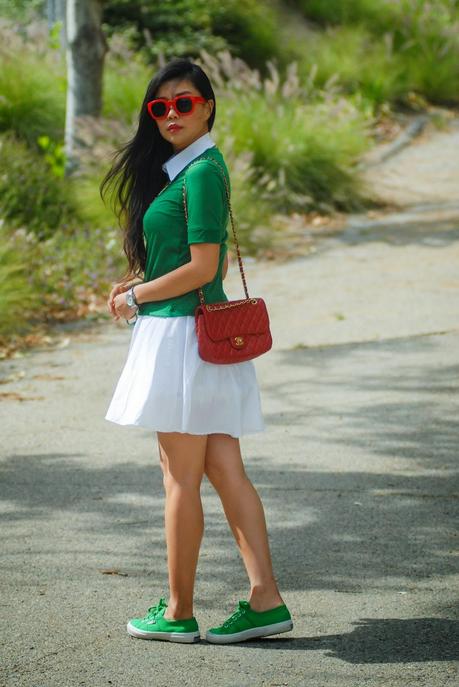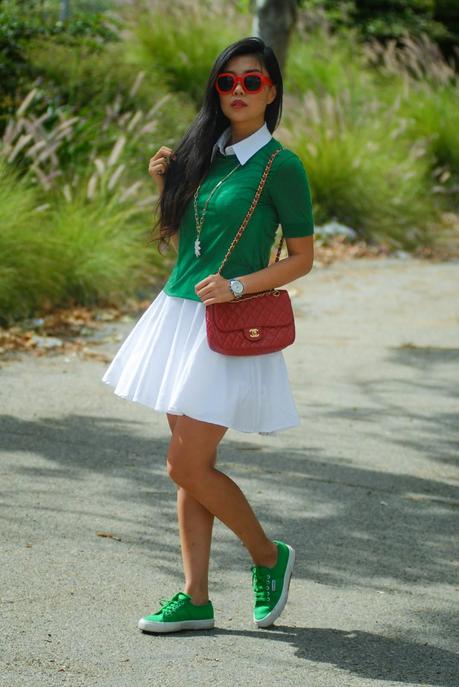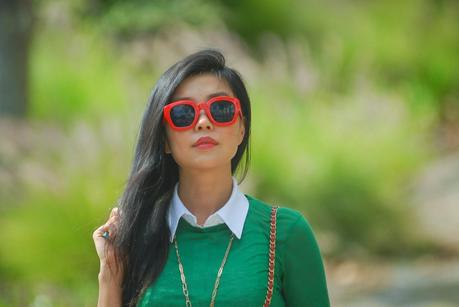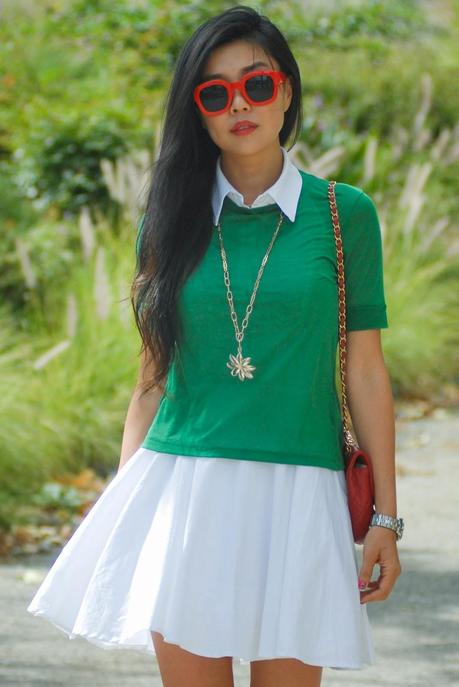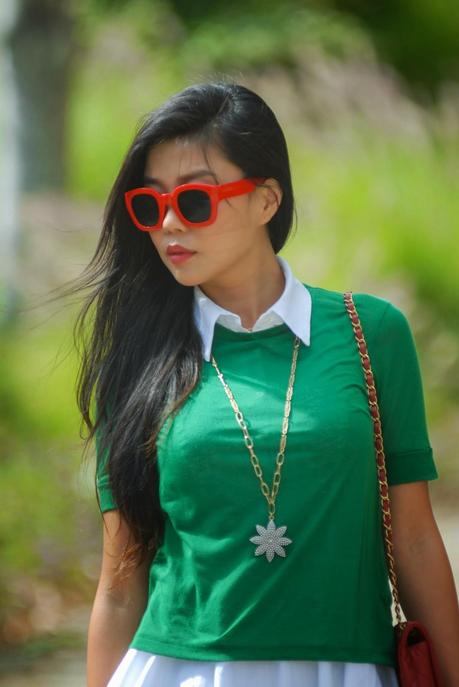 dress [lulus*s | similar}
shirt {H&M | similar}
purse {Chanel | in black}
sneakers {Superga c/o}
necklace {Lulu Frost}
sunnies {ZeroUV}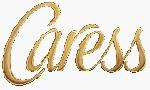 The Caress® Fresh collection wraps your skin in vibrant scents and hydrating lather, leaving it revitalized and delicately scented. Try the new Caress® Fresh Collection and revitalize your skin like never before.
{live fabulously}