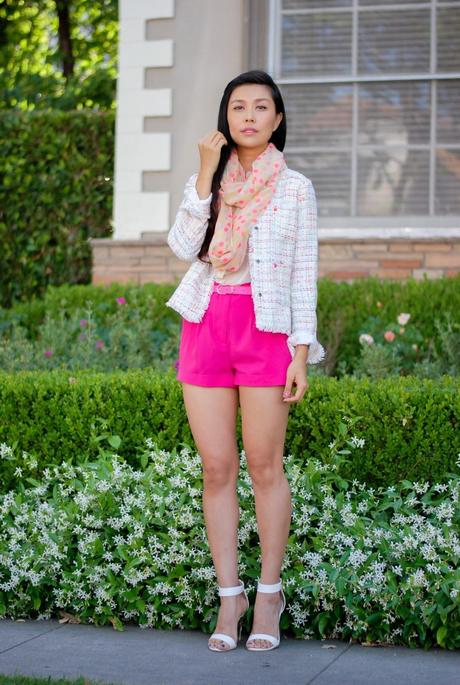 With summer just around the corner, the travel bug is biting every crevice of my imagination as I'm itching to pack up and explore endless summer moments. After all, inspiration strikes when experiences are lived! Where will your summer travel plans take you?
To celebrate the transition from spring to summer, I'm wearing summer on my nails with the help of Sally Hansen as they sent me a few colors from their Triple Shine collection to play with. Taking color cue from my brightly dotted scarf, I styled my outfit with a white Line & Dot tweed jacket and C.Luce silk fuchsia shorts. I wore this outfit on a busy Thursday night traveling from my girl Grasie's x ALDO A-list party, a layover to support my friends over at Citizens of Humanity as they unveiled their Men Fall 2014 collection, and a final stop at the Silver Jeans Co dinner where we painted jeans while nibbling on bacon covered dates.
My original nail plan was to neatly and uniformly dot my nails for a primped look but my rudimentary nail art skills couldn't rise to the occasion so I had no choice but to go for splatters of abstractions. I like the effect as each dot varies in shape and size. Diversity is always more interesting than uniformity, don't you think?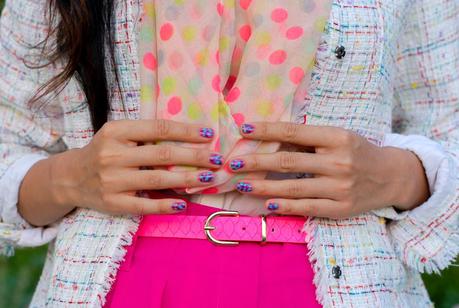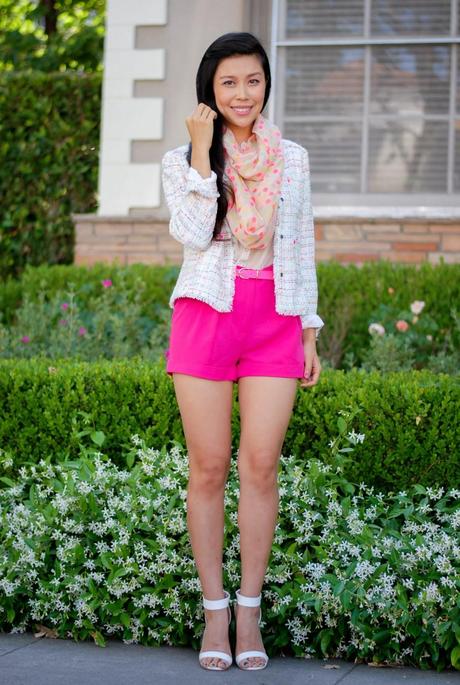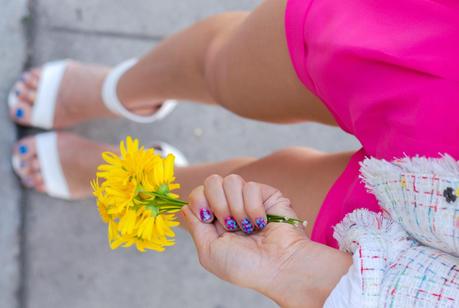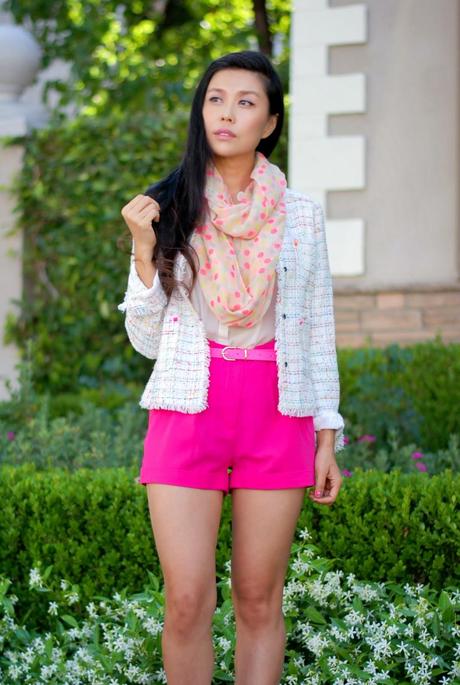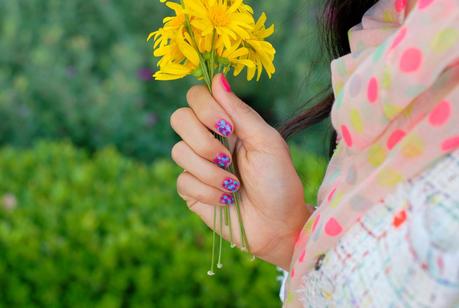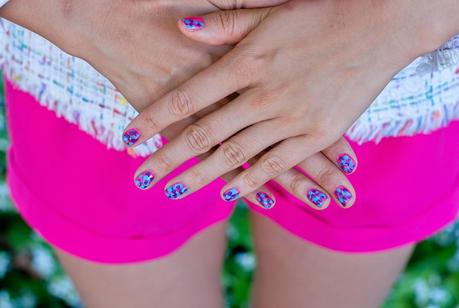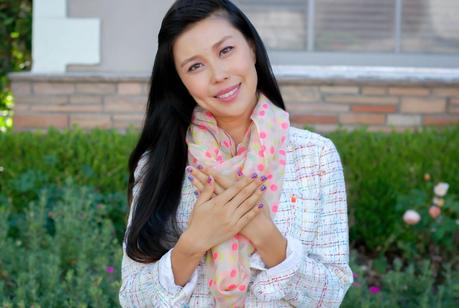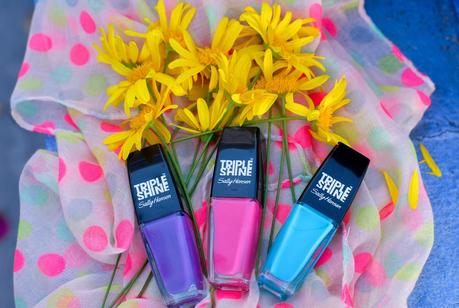 tweed jacket {Line & Dot | similar}
shorts {C.Luce | similar}
shoes {boohoo c/o}
scarf {unknown | love this}

{live fabulously}