I couldn't help but make a detour to Paso Robles as it's a small town that leaves a big impression. Perhaps best known for their abundant wineries, it sits in my memory bank as the town with the most amazing burger ever. It was one of those fancy burgers consisting of grass fed ground beef creamy aioli baby arugula concoction compressed inside a brioche bun. Pure magic! Armed with a salivating memory, I drove to downtown to find the restaurant. I didn't find it. But I did find some yummy cookies and a photographer to take my outfit photos.
Despite the fact my hair was tied up the entire time I was in the car to prevent hair whiplash as I took full advantage of the convertible function of my Mazda Miata, it didn't fall flat when I untied it. Perhaps that's because I've been using my Alterna Bamboo Volume Travel Kit  on this trip which promises to uplift flat hair. Free of parabens and sulfates, the four piece kit is essentially a travel and environmental friendly portable blowout.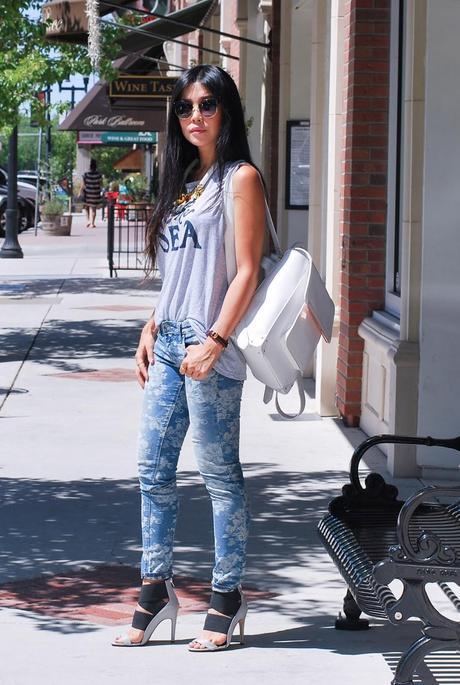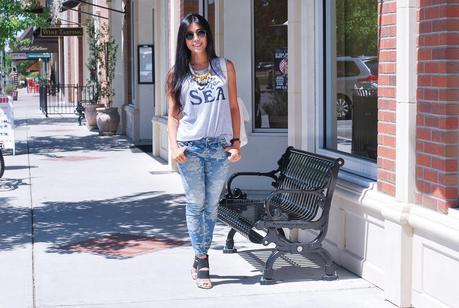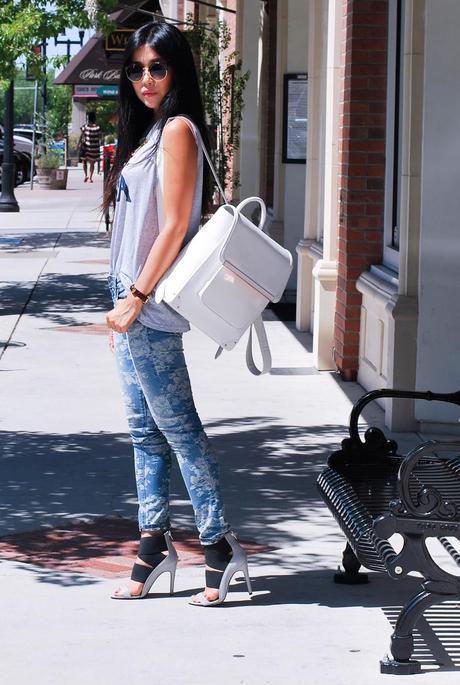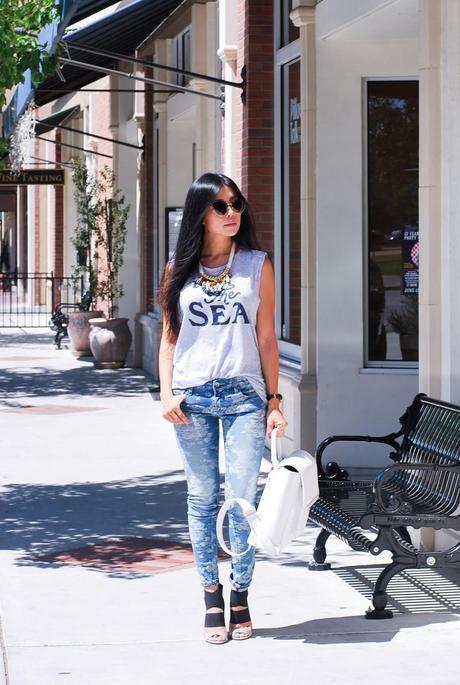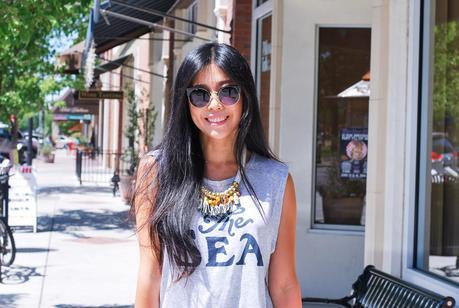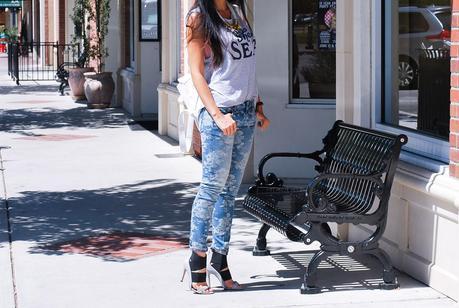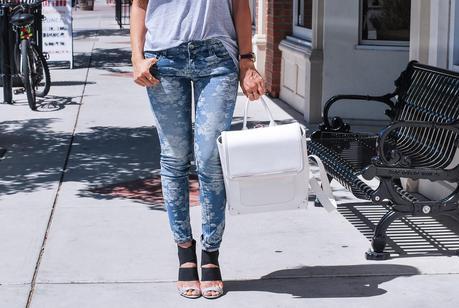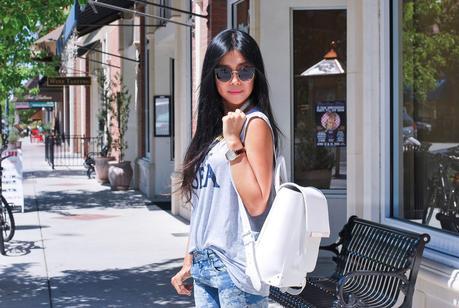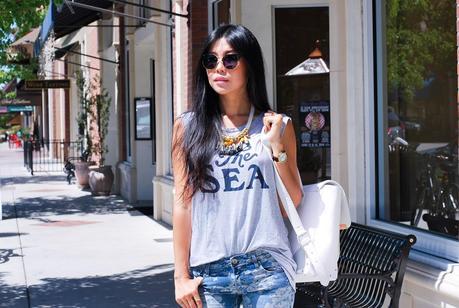 Meet Silvia. She moved to Paso Robles about six years ago and now works at the Brown Butter Cookie Company and a local dog kennel. Everyday she gets to eat cookies and play with puppies. Silvia has the best life ever.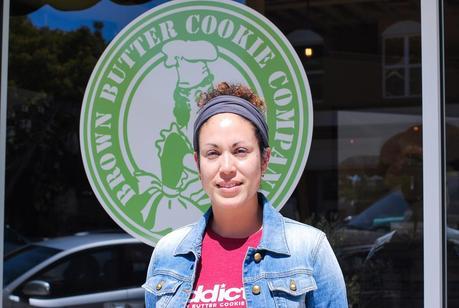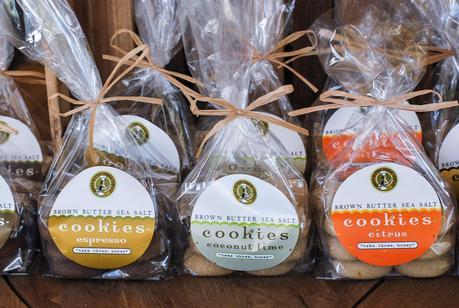 tee {sundry} jeans {cult of individuality} heels {Sole Society} sunnies {Sole Society "Jilly"} backpack {ALDO "Bowie" c/o} watch {Timex} necklace {Holst & Lee}
{live fabulously}