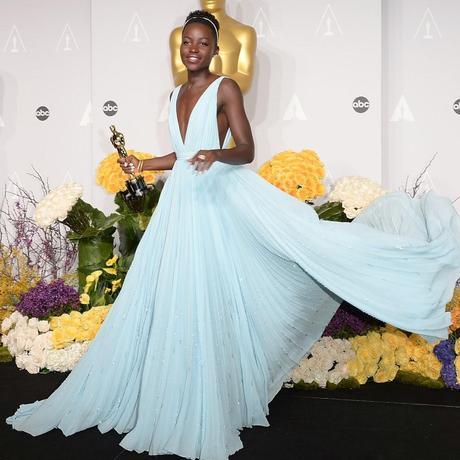 A few weeks before 12 Years a Slave took home the Oscar for Best Picture, I had the privilege and honor of attending a private screening followed by a Q&A with the cast and director Steve McQueen. The film's incredibly powerful and raw imagery left me feeling uncomfortable as I lacked the needed schema to process the pain splattered across the screen. Lupita Nyong'o's soulful performance moved me, and during the Q&A, her eloquence and natural ability to fluidly express her thoughts through a series of anecdotes and stories impressed me to no end. Needless to say, I was rooting for her to win the Oscar.
On Oscars night, she looked like a swan moonlighting as a ballerina in her powder blue custom Prada v-neck pleated dress as it was the unequivocal sartorial reflection of her ladylike grace, class, and timeless style. Enamored and inspired by the look, I set out to put together a budget friendly outfit to wear to the LAFC Fall/Winter Collection preview and lunch.
I love The Runway section at TJ Maxx's as over the years I've found incredible treasure chests of high-end designer pieces at mere fraction of the retail price. And that's where I found my pastel blue v-neck tank dress. The ruffling and draping are reminiscent of the softness of Lupita's dress. Although it's long enough to wear over tights for a sexy night out, I opted to go a bit more conservative and found a pair of wide leg white pants to wear with it. The top was marked down from $175 to $70 and the pants from $420 to $100! It's an everyday spring look inspired by Lupita's very special day.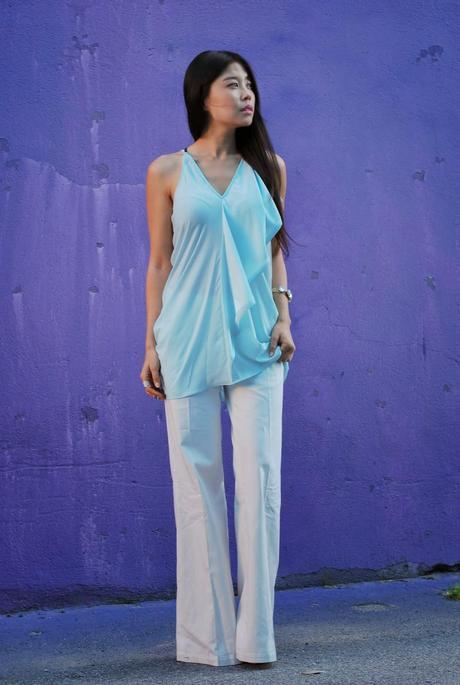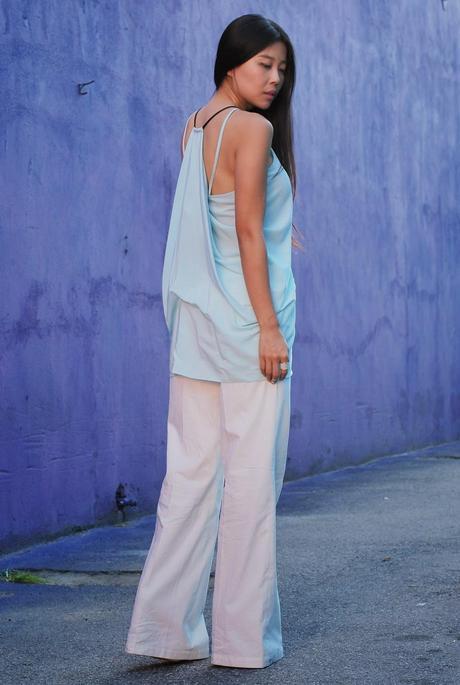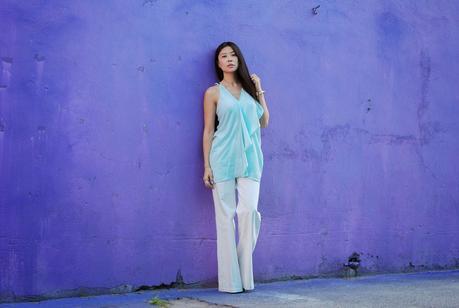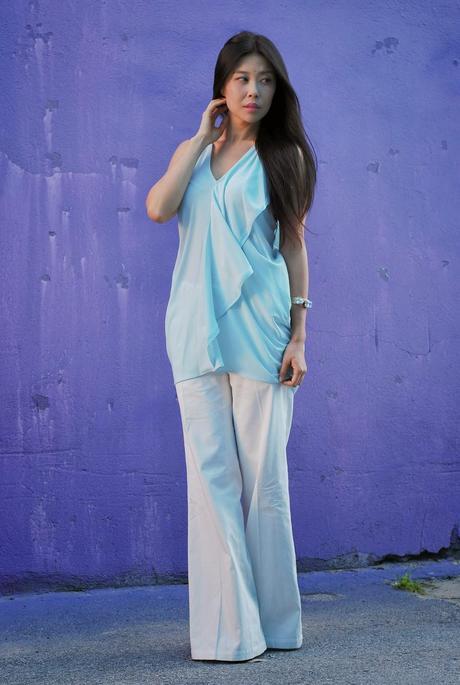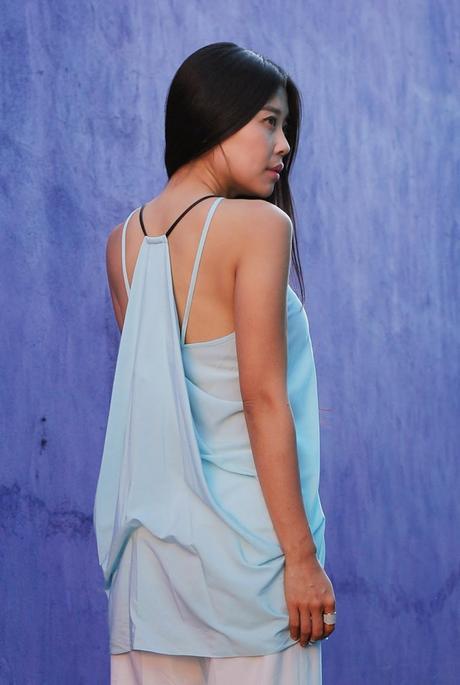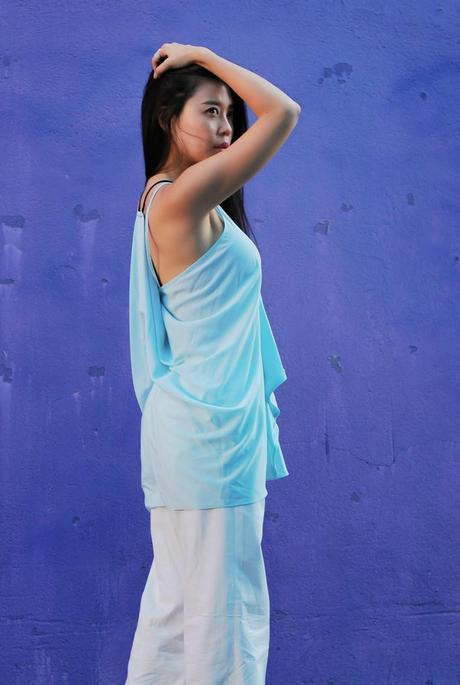 top and pants {via TJ Maxx c/o}

{live fabulously}