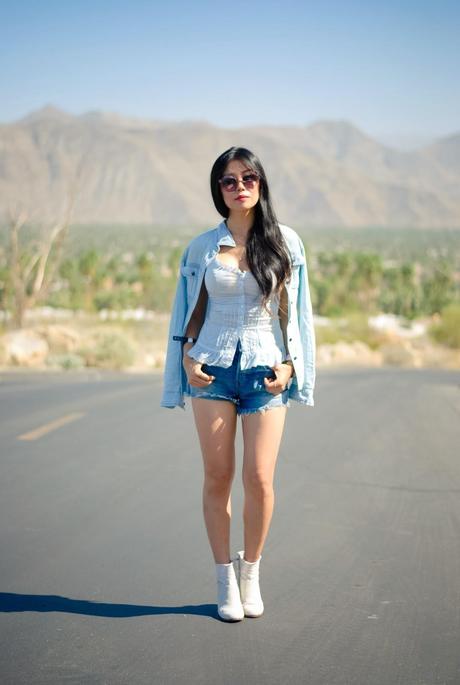 Typically, my days are planned to the nanosecond as Jenny the lawyer hates leaving things to chance but I always go with the flow at Coachella as the mere flutter of a butterfly's wing can alter the course of everything. And that's exactly what happened on Coachella Sunday. My day kicked off poolside at The Ingleside Inn BMF Music Lounge sipping mojitos while swaying to hip hop jams alongside NAS and friends. Then we hopped next door to the GUESS Hotel at the Viceroy to soak in just a bit more sun before heading out to the Indio desert. 
But things took an unexpected turn while driving down Indian Canyon Road in my friend's JEEP Rubicon. Our vantage point was city life to the left and rocky mountains sublimely flanked by the afternoon sun to our right. And in a split second, the four of us decided to veer off the road and up into the mountains for a bumpy desert excursion. With no doors on the JEEP, not only could we see the ground beneath us and the tires grinding on each rock, I could feel my hair whip lashing across my face and taste the dirt particles in my mouth. When the car finally stopped, we were in the middle of nowhere with no soul in sight and the city a distant spec. We stayed there, soaked in the experience, and enjoyed every single moment.
My striped cap sleeve pintuck GUESS top and denim cut-off shorts were the perfect companions for my desert adventure as the breathable semi-sheer top and comfortable shorts kept me cool and agile. The outfit was yet another versatile look that fits in equally at fabulous pool parties and rugged terrains. Without a doubt, our afternoon spent off the beaten path with friends I'd happily get lost in the desert with was one of my favorite Coachella moments.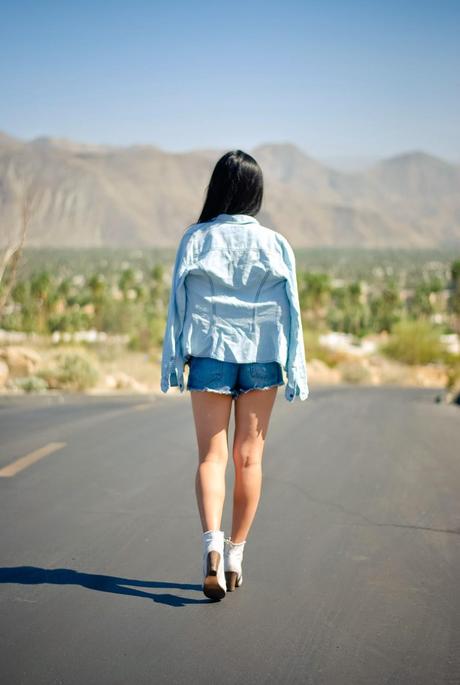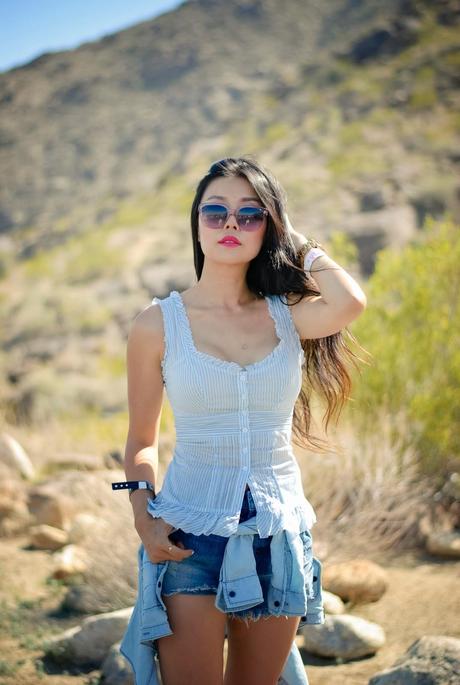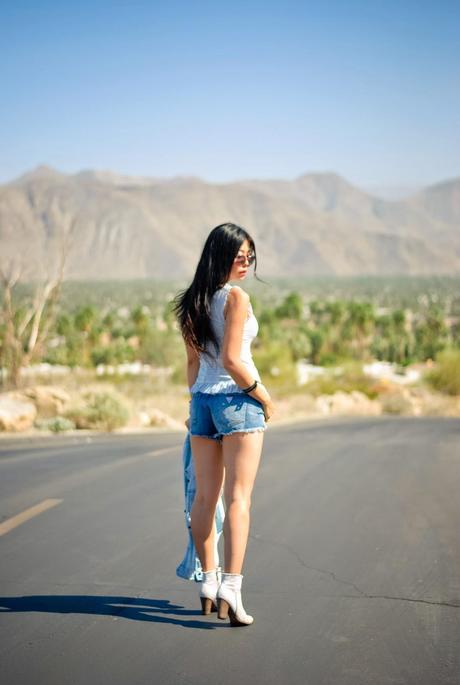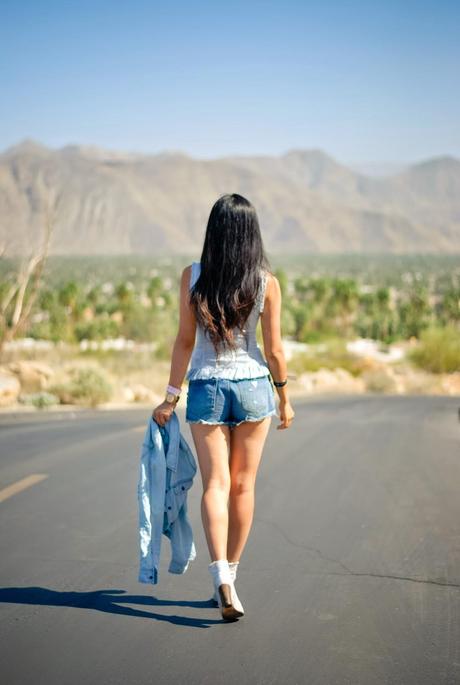 top {Guess} denim shorts {Guess c/o}
denim shirt {Guess c/o}
ankle boots {Guess "Sana" c/o} sunnies {Warby Parker "Hall" c/o}
{live fabulously}