My NYC trip is quickly coming to an end. What a trip! Soon, I will be back in sunny LA where spring has sprung and all traces of teeth clattering east coast weather will stay frozen in an ice block of amnesia. Right before l left for New York, I wore this outfit to West Hollywood for a fun video project. Corals and florals (tongue twisters) are always impactful spring color trends and can instantly brighten up an outfit. I don't usually wear them together but am glad I experimented with the combination. Not only did the outfit brighten up an otherwise overcast day, it put me in a cheery mood. It's hard to look sad when you're wearing happiness from head to toe.
The outfit was purchased from T.J. Maxx, a store that never fails to impress me with its impressive and well-curated selection of designer pieces. They're holding a fabulous contest to find the best Maxx Style so submit your looks for a chance to win a $500 gift card

! 

I'm especially enamored with my sandals. I've been looking for a pair of color rich moroccoan inspired feet dazzlers for years and these fit the bill perfectly. If I could glue these sandals to my feet for the next five months, I would. Perhaps by then the sandals will permanently fuse to my feet and I won't need the glue anymore although that might affect my bi-weekly foot massages at Master Wong's. That would be the only drawback.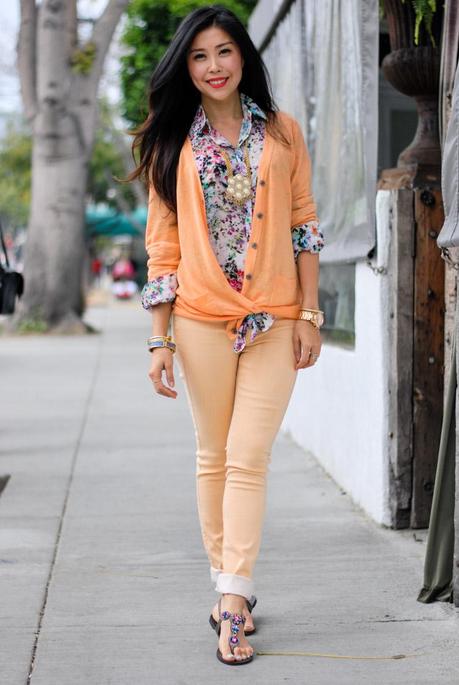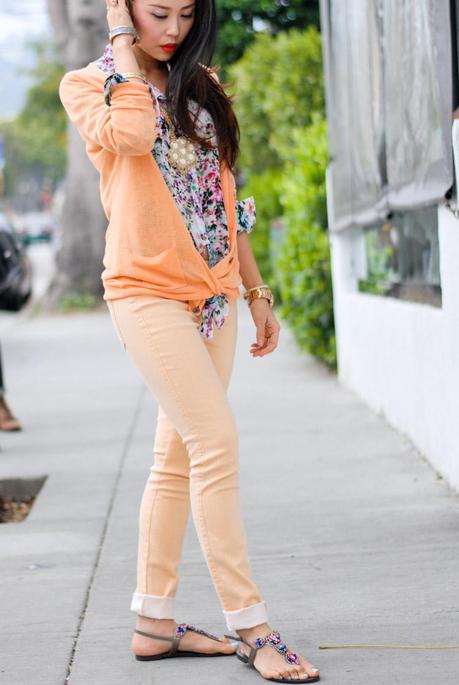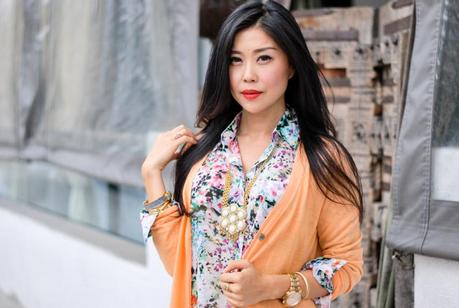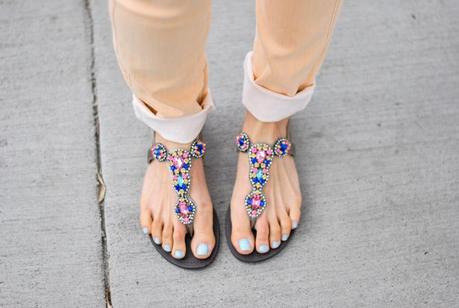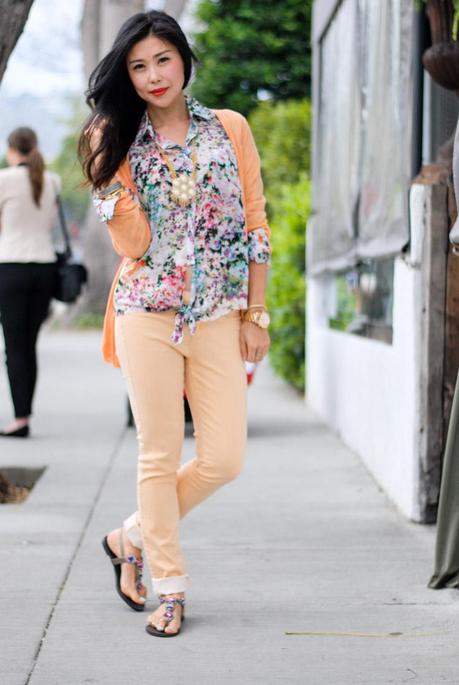 T.J.Maxx gives women more possibilities to express their personal style by carrying the hottest trends and current season designer fashions at unbelievable prices. Our T.J.Maxx Style Scouts are on the hunt to find and celebrate women that are making the latest trends their own, and share tips for ways to express yourself through fashion. You never know what you'll find at T.J.Maxx – the possibilities to express yourself are endless! 
 Compensation was provided by T.J. Maxx via Glam Media. The opinions expressed herein are those of the author and are not indicative of the opinions or positions of T.J. Maxx." 
{live fabulously}