When Sauza

®

asked me to share an embarrassing story, I immediately thought, "you want just one?" I seem to always get myself into peculiar predicaments that require a bit of humor to shake off. Recently, I went to the optometrist for a routine check up that ended with me pushing a Ralph's shopping cart down Pico Blvd.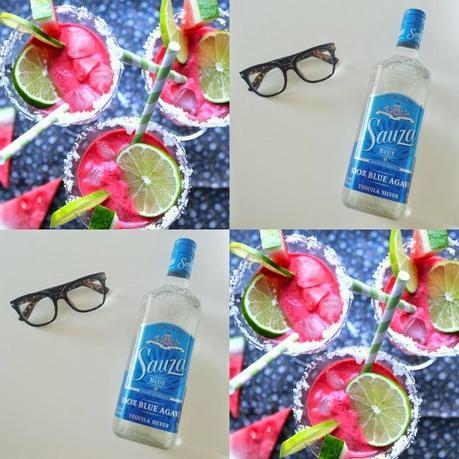 The checkup started quite normally but a few hypochondria induced questions later, I found myself getting my eyes dilated while flashes of laser beamed all around me. The good news: I wasn't at risk for retinal detachment. The bad new: the eye drops made me nearly blind and his office was closing in five minutes. I couldn't drive for at least another hour so I decided to maximize my time by shopping at the Ralph's a few blocks away.
Wearing oversized tinted goggles, I walked into the store full of blind optimism which was quickly shattered with the realization I could only make out amorphous blobs. I walked up and down the aisles holding each item to the tip of my nose trying to read blurry signs while others looked on with amused curiosity. At the frozen meat section, a friendly Ralph's employee came to my aid and read each packaging for me. Feeling obliged, I ended up buying enough meat to feed a small army. It wasn't until after checkout that I realized I had walked to Ralph's. With three bags filled with frozen meat and other dubious items, I decided to push the shopping cart down Pico Blvd during rush hour with my goggles still intact. What a sight!
I hope you will celebrate Cinco de Mayo with margarita in hand and stories to tell. I love the Sauza

®

-Rita recipe which mixes Sauza

®

 Blue Silver 100% Agave Tequila with light beer, frozen limede and water. But to satisfy my love for watermelon, I switch out the beer, limeade, and water for ice and fresh watermelon juice. It's heaven on ice!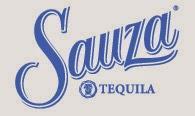 Nothing's more relaxing than a cool desert breeze blowing across your tired shoulders. Oh wait. That's the breath of a man who has something very important to tell you. He's the cowboy. And he's here to help you relax after a hard day on the ranch. When he's not rounding up baby cattle, he's rounding up ingredients for the perfect Sauza®-rita. Learn how to make it with him on your next ladies' night in:
www.youtube.com/SauzaTequila
Sauza® is a registered trademark of Tequila Sauza S. de R.L. de C.V. ("Tequila Sauza") and is used with permission.  The information, comments and ideas expressed on this website do not necessarily reflect the views or opinions of Tequila Sauza, its affiliated companies or any of their directors or employees.  Tequila Sauza does not sponsor, authorize, or otherwise endorse this website.
"Disclosure: Compensation was provided by 
Sauza®
 via Glam Media.  The opinions expressed herein are those of the author and are not indicative of the opinions or positions of 
Sauza®
." 
{live fabulously}