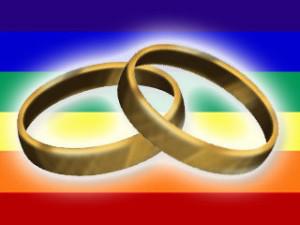 April marks the 10 year anniversary of gay marriage in the Netherlands. The country is the first to legalise same sex weddings, with the first ceremony performed on 1 April 2001.
Former Amsterdam mayor Job Cohen officiated that first ground-breaking union at city hall at midnight. In total, three gay couples and one lesbian couple were wed that historic night.
Since, same sex marriage has been legalised across the globe in counties like Belgium, Spain, Canada, South Africa, Norway, Sweden, Portugal, Iceland and Argentina. Even in the US some states are giving the weddings approval.
In the 10s years that have past, over 1,200 gay couples have been married in the Netherlands, with an estimated 30 couples wedding a year. On the flip side, and much like their heterosexual counterparts, 26 gay couples have filed for divorce.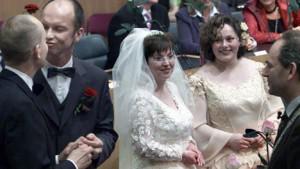 It is fitting that Holland was the first country to legalise these marriages. Indeed Amsterdam is home to a booming gay community and a widespread acceptance of the lifestyle. The city is also home to the world's only gay monument, dedicated to raising awareness and acceptance of homosexuality.
Those looking to explore the popular gay districts in the city should look no further than the Zeedijk, Kerkstraat and near Rembrandtplein.
But for those looking to experience this remarkable 10 year history of gay marriage, Amsterdam's City Hall has a special photo exhibition offering a glimpse into the wedding albums of gay and lesbian couples.
The exhibition, on display until 8 May, gives an overview of a ceremony shrouded in heated debate, but ultimately very similar to that practiced by straight couples.
"Equal rights means the equal right to a civil marriage," says Amsterdam Alderwoman Andree van Es. "I am so pleased now when I remember the revolutionary breakthrough which allowed the traditional institute of marriage to be liberated."