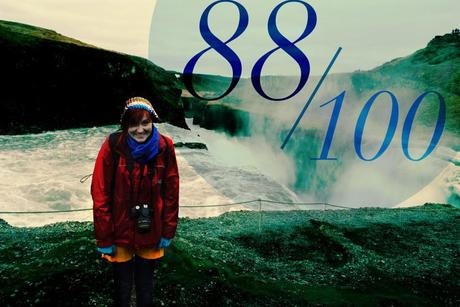 The Review: 88/100
Value for Money: 18/20
Experience: 18/20
Cultural Value: 18/20
Uniqueness: 17/20
Variety of Things to See and Do: 17/20
The Facts:
Company: GTI Gateway to Iceland//  Golden Circle Tour
Website: http://www2.gti.is/
Hours: Departs 8:30am-9:00am (when you book they will indicate what time they will get you depending on your hotel) / Returns: 5:00pm
Prices USD*: 68$
Other Advice: Book online and in advance, especially in the summer as tours book up fast.
The Gateway to Iceland Golden Circle tour was the best part of my trip to Iceland. In one day, you are whisked away to a magical land full of Viking Warriors, elven maidens, mythical falls, exploding geysers and volcanic mountains.  The Gateway to Iceland tour company takes small groups of no more than 16 – 22 persons in a small van around the famous Golden Circle. Looking at the other people being loaded in and out of huge buses we felt very special and had a much more intimate experience with the guide, the country and the whole tour. We could ask the guide questions easily when in and out of the bus and even ask him for unscheduled stops when we had the time. Our guide was fantastic, so knowledgeable and enthusiastic about the country's history and legends. He knew his stuff and we always felt like we were in good hands.
The tours scheduled stops are Thingvellir, the site of the world's first parliament in the rift valley between North America and Europe,the golden waterfall, Gullfoss (one of the most beautiful sights in all of Iceland), the Haukadalur valley and the erupting geysir Strokkur, the volcanic crater Kerið, and even a geothermal power plant. Seeing all these sights is truly a one of a kind experience only found in Iceland and shows you all the wonders of the country. The culture is also exposed to your through historical stories from the guide, tasting Icelandic dishes and meeting wonderful Icelandic people.
Although it is expensive, it is one of the cheapest tours out there and definitely the most value for money! Everyone pretty much sees the same main sights but the tiny extras on this tour allows it to be that much more unique against the other companies. This is the tour to take if you're only in town for a few days and want to experience as much of Iceland as you can. They also offer other tours and although I didn't go on them I can imagine they are just as exciting and interesting. If you've been on any of those tours, please send me an email, I'd love to hear what you have to say. I would highly recommend this tour to anyone visiting the country and who wants to truly see the magic this country has to offer.
For more on this tour, please read my recaps here, complete with wonderful pictures of those gorgeous sights.
*based on June 18th, 2011 USD exchange rate – check website for current prices although you will find the prices won't sway to far from my quoted price unless changed by the company themselves. I try my best to update my prices but it is always best to check before you go.