Guess what, ladies and gents? I've officially received my French visa... thus allowing me to indulge the nerdy student within me, and enable to live a life somewhat like the video posted on the Facebook page. What a relief.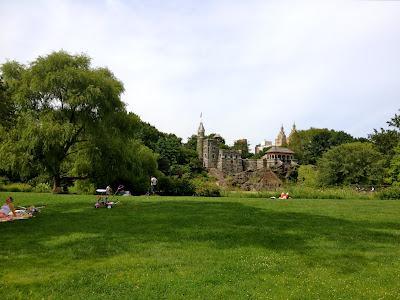 Yesterday, after bidding adieu to the lovely people at the French Consulate, I took a stroll through Central Park. The summer weather was perfect--warm, sunny, little if any humidity--and the air smelled oh-so sweet. (Next time you're not in a rush in New York, I highly suggest you commute from the Upper East to the Upper West, or vice-versa, in this way.) 
I was heading across town to stop by
Gastronomie491
 to see the vibrant and wonderful 
Katie
, and after realizing how adorable the market/café is, decided to sit down for an early lunch as well.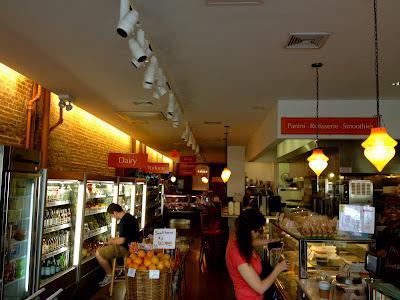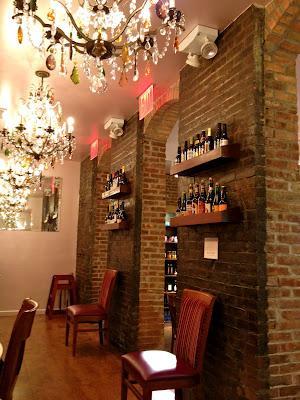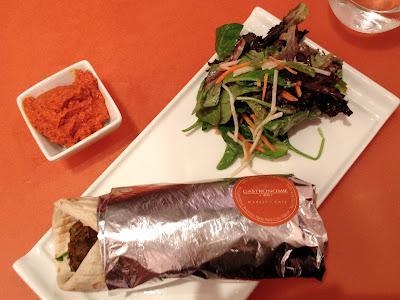 My order? Housemade falafel with tahini, arugula, and red onion in a pita alongside a house salad. I was starving, and it was delicious. The service is noteworthingly good, too :). My waitress gave me a sample of their muhammara.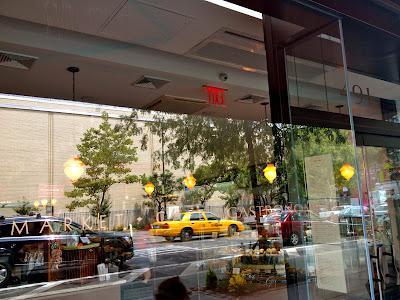 From there, I walked up to my aunt's apartment to see her and her three boys before they left for their 2-vacation in Rome, Italy. It was so nice to sit and chat. They'll be back about a week before I leave so it wasn't quite a "goodbye," but with three weeks left, the pressure to spend time with people I love is on, in a big way.